Home
Latest Robotics News
---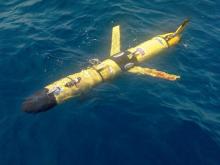 05/21/2020
On April 10, Secoora.org, the Southeast Coastal Ocean Observing Regional Association, published a report titled "Underwater Glider Collects Data to Study Red Tide Bloom Dynamics off Gulf Coast of Florida." The report highlighted the Teledyne Slocum Glider remotely operated vehicle (ROV), a buoyancy-driven gliding robot capable of long-range fleet missions addressing a diverse range of sampling applications. The ROV can be remotely controlled or run pre-programmed routes with regular surfacing to transmit data to operators and download new instructions.
Read Full Story
---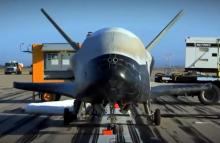 05/17/2020
Riding a United Launch Alliance Atlas V rocket, the vehicle that resembles a little sister to the Space Shuttle blasted off from Complex 41 at Cape Canaveral Air Force Station at 9:14 a.m. EDT (1314 GMT). The secretive mission explores microwave power transmission, and is summarized in a few images and an illustration, in a report by Amy Thompson, courtesy of Space[dot]com.
Read Full Story
---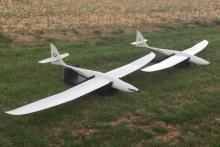 05/14/2020
SUASNEWS.com reported that Blue Bear Systems Research, Ltd., in Bedford, England, successfully flew 5 autonomous fixed wing drones under beyond-visual-line-of-sight (BVLOS) conditions. The BVLOS flight demonstrated that a drone swarm could execute multiple simultaneous tasks remotely while being flown by a single human operator.
Read Full Story
---
---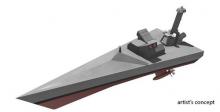 05/10/2020
At a recent C4ISR Conference, a senior DARPA official noted that a DARPA project in gestation could boost the NAVY's unmanned surface vessel aspirations forward a decade. Multiple programs are underway for the NAVY's development of medium and large unmanned surface vehicles. The DARPA project, christened "NOMARS" (for "no mariners"), is a separate mission, but the benefits it might produce could be "a giant leap forward" for the NAVY concepts, said Mike Leahy, head of the DARPA Tactical Technology Office.
Read Full Story
---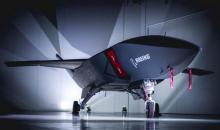 05/05/2020
Brad Lendon reported for CNN WORLD that the Royal Australian Air Force (RAAF) in Sydney has received its first "loyal wingman" jet-powered drone that uses artificial intelligence. The prototype represents a new generation of AI enabled UAVs that will support manned aircraft at a "safe distance." The drones will support intelligence, reconnaissance and surveillance (ISR) missions and perform electronic warfare.
Boeing reported that the drone is the first aircraft "to be designed, engineered and manufactured in Australia in more than 50 years." The drones will protect F-35 stealth fighters but also may be used to help manage the coronavirus crisis.
Read Full Story