Home
Latest Robotics News
---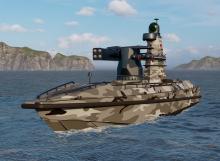 11/18/2020
DefenseNews.com announced that Turkey is launching its first Combat Unmanned Surface Vessel (CUSV). A partnership between two leading Turkish defense companies has launched the country's first armed unmanned surface vessel, the ULAQ. The new CUSV is "equipped with day and night vision capabilities as well as encrypted communication infrastructure, which can be operated from mobile vehicles and headquarters or from sea platforms such as aircraft carriers or frigates. That infrastructure can be used for intelligence, surveillance, reconnaissance, surface warfare, asymmetric warfare, escort and strategic infrastructure protection missions." The first vessel will enter Mediterranean waters in December.
Read Full Story
---

11/17/2020
Join the UAS community every day this week to focus on an important element of safe drone operations. As the market continues to grow, so do training opportunities for remote pilots that ensure safe, reliable service. Explore the available resources and discover how best practices can be implemented into new or existing operations.
Read Full Story
---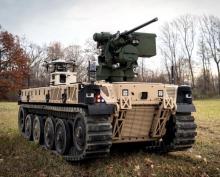 11/14/2020
QinetiQ formally delivered the first of four experimental "light" Robot Combat Vehicles (RCV-Ls) to the Army on 5 November. They will be used with 4 Textron RCV-Mediums in 2022 field tests. The Army plans to buy 16 more of each as it scales up to determine the feasibility of using a forward line of robots that precede human troops on the battlefield. Building on years of R&D by the Marine Corps Warfighting Laboratory in Quantico, Virginia, the ongoing collaborative effort brings together technologies from QinetiQ, Pratt Miller and the Army's Ground Vehicle Systems Center.
Read Full Story
---
---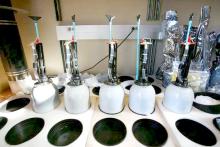 11/12/2020
As reported in a preview of the next edition of the Unmanned Systems News (USN), "The robotic fleet will survey water from the surface to a depth of 2,000 meters — more than a mile deep. They will continuously collect data that scientists use to observe ocean ecosystems and monitor elemental cycles of carbon, oxygen, and nitrogen in the ocean. The floats will also gather data on the growth and respiration of phytoplankton, which provide the basis for the ocean's food web, and regulate carbon cycles."
Read Full Story
---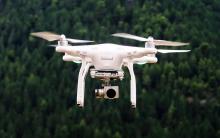 11/08/2020
Stealth Technologies will collaborate with autonomous drone technology company, Planck AeroSystems in the development of systems for launching off of and landing onto moving unmanned ground vehicles and surface vessels. Planck's core enabling technology is vision-based precision landing on moving platforms without GPS.
Read Full Story