Home
Latest Robotics News
---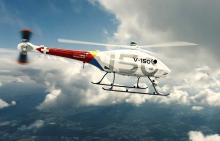 10/20/2020
In a world's first demonstration, the Skeldar V-150 was autonomously flown across continents while under the observation and control of a team based in Switzerland. UMS SKELDAR will now be able to provide remote product demonstrations to prospective customers on a global basis.
Read Full Story
---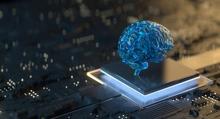 10/15/2020
In the twentieth edition of the Decision 2020 Report, Hoover fellows assess the economic, national security, and geopolitical implications of innovations in artificial intelligence (AI). Hoover fellows speak for the Hoover institution. As described by Wikipedia, "The Hoover institution on War, Revolution, and Peace is an American public policy think tank and research institution located at Stanford University in California. Its mission statement outlines its basic tenets: representative government, private enterprise, peace, personal freedom, and the safeguards of the American system." It is regarded as advocating a conservative viewpoint on questions of policy and governance. The report notes that AI will "…force a change in thinking about how nations manage their security challenges and adapt their militaries."
Read Full Story
---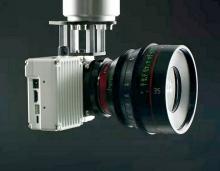 10/10/2020
The new WAVE camera from FreeFly is now available to well-heeled roboticists, researchers and institutions. It offers continuous 2K and 4K high-speed streaming image capture, with packages from $9,995.00.
Read Full Story
---
---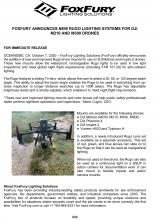 10/09/2020
OCEANSIDE, CA, October 7, 2020 -- FoxFury Lighting Solutions (FoxFury) officially announces the addition of new and improved Rugo drone mounts for use on DJI Matrice and Inspire 2 drones. These new mounts allow the waterproof, rechargeable Rugo lights to be used in low light inspections and meet global night flight requirements (including FAR 107.29) for anti-collision lighting.
Read Full Story
---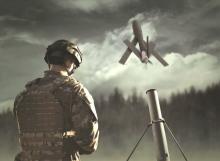 10/08/2020
It was reported in the # 20 - 20 - 3 OCTOBER 2020 issue of the Unmanned Systems News (USN) that AeroVironment has unveiled its Switchblade 600, a loitering munition with a larger, anti-armor warhead than earlier versions. Switchblade 600 is the first in a series of new loitering munitions AeroVironment plans to offer, the company said on 30 September. The new loitering munition weighs 22.7kg (50lb), is man-portable and can be set up for deployment from a launch tube in less than 10min. It also can be configured for launch from a vehicle or slow-moving aircraft. The UAV is powered by an electric battery and propeller. It has endurance to fly 43nm (80km) and make multiple orbits above a target before striking. That equates to about 40min of flight endurance, says AeroVironment. It has a dash speed of 100kt (169km/h).
Read Full Story