CHINA QUICKLY ADVANCING AI RESEARCH
Submitted by tatwood on Mon, 06/12/2017 - 15:40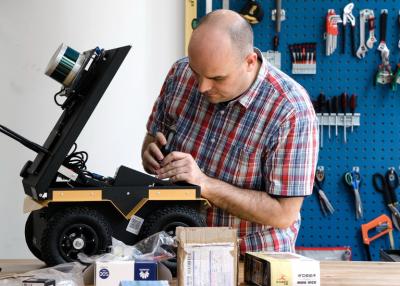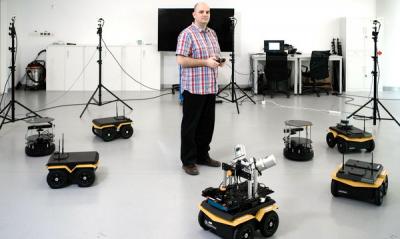 The photo shows Sören Schwertfeger in his lab at ShanghaiTech University, fresh from a postdoctorate on autonomous robots earned in Germany. He notes, "You couldn't have started a lab like mine elsewhere…" He received a grant 6X larger than what he feels he might have received in the U.S. or Europe. His AI lab includes his assistant, a technician and a group of doctoral students. "It's almost impossible for assistant professors to get this much money," he said. "The research funding is shrinking in the U.S. and Europe. But it is definitely expanding in China."

The DOD has been reviewing China's continuing investments in U.S. AI companies with some concern. For a deeper insight into the state of AI research in Asia, we recommend the reader look to www.asianroboticsreview.com.
Photo credit: Sören Schwertfeger testing his latest space detection and scanning robot. Tim France for the NY Times.
Thanks to CDR David Place (USN/Ret), and Robin E. Alexander, President ATC,
for their assistance with this report.