Connecticut Firms to Team Amphibious UGVs with UAVs
Submitted by tatwood on Sat, 02/29/2020 - 20:24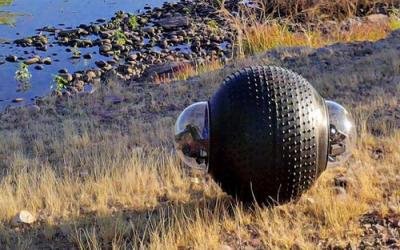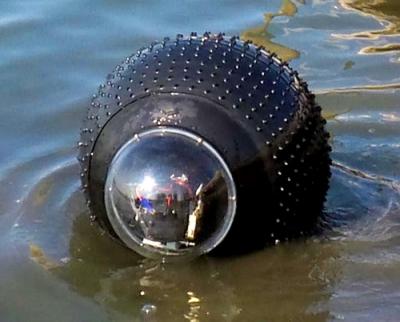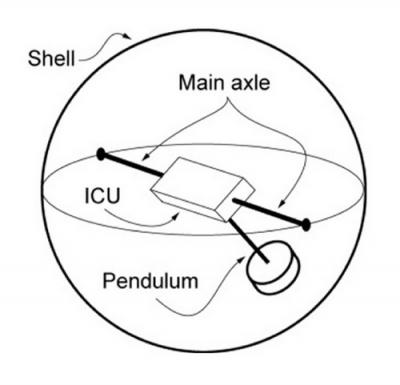 GuardBot was first conceived for a Mars mission with the Swedish National Space Agency and Uppsala University, a decade ago.  In the new venture Aquiline's aerial drones will used cloud-based transmitters for comms with ground-based GuardBots.  GuardBots can be remote controlled or programmed to follow preset routes. Environmental applications include land and water surveying, greenhouse plant monitoring, forest fire prevention, and fish counting, among many others.
    GuardBot's spherical design enables low-friction locomotion, which conserves battery power and enables it to traverse surfaces ranging from roads, dunes, sloped inclines and snow to the watery surfaces of ponds and lakes. GuardBots are said to operate for up to 25 hours on a charge and achieve speeds of 3mph in water and up to 12mph on land.  Side pods can carry various sensor options that include video, IR detection, audio, and GPS, among others.  The pods can be outfitted to carry small payloads, such as fire-retardant liquids, as well.

Photos and schematic courtesy of Jeff Kart, reporting for Forbes Media, LLC. 
Our thanks to Thomas S. Marsh, former ROBOT magazine Future Bytes columnist and contributing writer for his assistance with this story.  Marsh has written extensively on trends in robotics and AI and their impact on individuals, companies, military and industry. Marsh is senior director of business development at Broadridge, a FinTech company that employs Machine Learning and Artificial Intelligence among its management and consulting tools.  Photos courtesy of GuardBot, Inc., via Forbes Media, LLC; Airport photo and schematic courtesy of Maxon Precision Motors, Inc.