Did the US Marine Corps give up on a big ship-based surveillance drone too soon?
Submitted by tatwood on Mon, 09/28/2020 - 23:31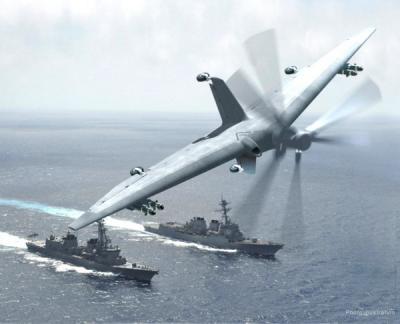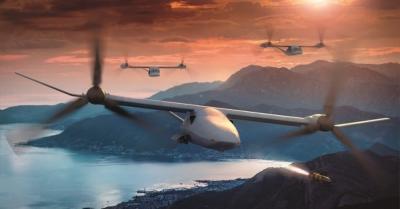 According to DefenseNews.com, "The U.S. Navy and Marine Corps both say they need expanded surveillance capabilities for a potential fight with China, but the Marines have cut bait on a big, ship-based system that some analysts say would make a big difference for both services…  The Chief of Naval Operations' air warfare lead said earlier this month that every carrier strike group commander needs more surveillance, and he wants to find a way to get more pure intelligence, surveillance and reconnaissance drones flying off the flight decks of Navy ships as soon as possible." 

For more on this complex, still-unfolding story, please see the original article on DefenseNews.com.  Lead photo: The Defense Advanced Research Projects Agency has been pursuing a ship-launched, long-range ISR drone capability in its Tactically Exploited Reconnaissance Node, or TERN surveillance drone (DARPA).  Bell V-247 "Vigilant" Tiltrotor Unmanned Aerial System is a potential competitor for the Corps' MUX requirement. ( Photo courtesy/Bell Helicopter)
Thanks to CDR David Place (USN/Ret), davidplace47[at]gmail[dot]com, and Robin E. Alexander, President ATC, alexander technical[at]gmail[dot]com, for their assistance with this report, the background for which appeared in their # 20 - 19 - 19 SEPTEMBER 2020 edition of the UNMANNED SYSTEMS NEWS (USN).
David distributes the Unmanned Systems News (USN), a free, comprehensive newsletter in PDF format every week or two, as well as serial news flashes, from which this NREF news update was sourced. To be included in his distribution, simply send David a subscribe request to davidplace47[at]gmail[dot]com.