Israel Testing Laser Weapons against Drones & Rockets
Submitted by tatwood on Sun, 02/02/2020 - 19:58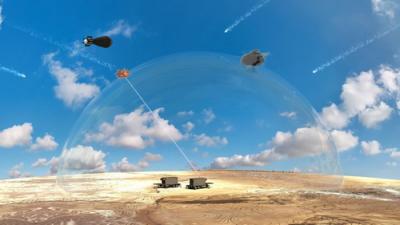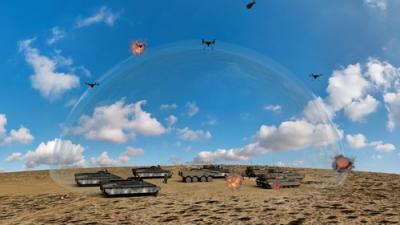 David Place noted in the 25 January USN that Seth J. Frantzman reported in a January TechWatch feature on DefenseNews[dot]com that Israel is developing lasers to kill drones and rockets.  Jacob Nagel, Bradley Bowman, and Maj. Liane Zivitski had reported January 17 that "…laser technology, at least for now, is ill-suited for countering adversary salvos consisting of large quantities of aerial threats." Owing to cost, weight and maneuverability factors, short-term use of laser technology is likely to be "in conjunction with Iron Dome batteries." Current systems are reportedly only capable of destroying drones and some tactical missiles. Illustrations courtesy of Israel's Defense Ministry via TechWatch at DefenseNews.com. Meanwhile, PopularMechanics.com reported that the U.S. NAVY is planing to arm nuclear submarines with lasers, but that the details of intended uses are, as of this time, unclear.
Thanks to CDR David Place (USN/Ret), davidplace47[at]gmail[dot]com, and Robin E. Alexander, President ATC, alexander technical[at]gmail[dot]com, for their assistance with this report.

David offers a free, comprehensive news report on unmanned systems and robotics, the Unmanned Systems News (USN), in PDF format that is distributed every week or two, as well as serial news flashes, from which this news update was sourced. To be included in his viewership, simply send David a subscribe request to davidplace47[at]gmail[dot]com.