Marines Want a Ruggedized Robot Mule
Submitted by tatwood on Tue, 11/06/2018 - 15:15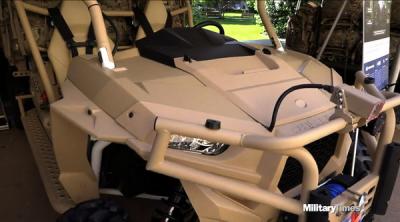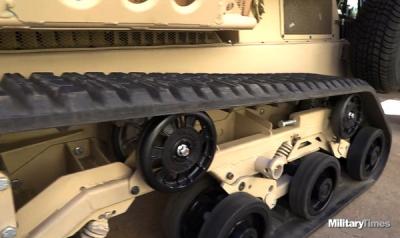 As reported by the Marinecorpstimes.com, the system must carry between 500 and 1,000 pounds to outfit up to a 15-Marine unit. While the main objective is for the vehicle to move with the squad through inconsistent terrain, a nice bonus would be if it could manage intra-squad resupply. 
Of four prototypes now in contention, one is tracked and one uses "tweels" for locomotion, as the photos show.
Thanks to CDR David Place (USN/Ret), davidplace47[at]gmail[dot]com, and Robin E. Alexander, President ATC, alexander technical[at]gmail[dot]com, for their assistance with this report.