NAVAL SURFACE WARFARE CTR SEEKS ARMED DRONE PROPOSALS
Submitted by tatwood on Thu, 07/12/2018 - 15:53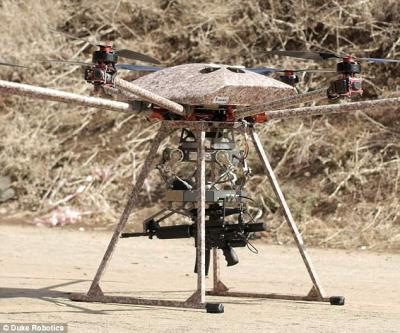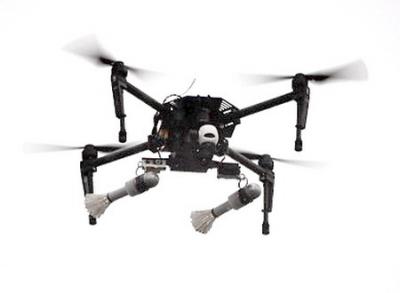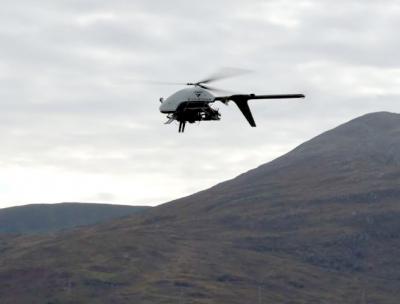 The small and medium UAVs include armed UAVs that have a range of up to 50 km and endurance time of 5 minutes to 6 hours. They can be either hover or loiter type UAVs. It is also stated that the UAVs should be compatible with common tactical mobile smartphones or other mobile devices and capable of single and double person operation.

Ordinary close range-UAVs are usually used only for reconnaissance and surveillance tasks; however, the UAVs that NSWC Crane Division seeks should be armed for immediate firing on targets found during reconnaissance and surveillance flights. The purpose of this RFI is to inform future armed UAV procurement, the navy stated.
Captions:
Color opener photo: As reported by The DailyMail.co.uk, the Israeli military tested a 30-pound (13-kilogram) rifle on a consumer drone supplied by Duke Robotics, it was able to stay in the air for just five minutes. But this was an off-the-shelf drone, and the design has since been improved.
Shuttlecock grenade carrying multirotor; photo courtesy of the Iraqi Army via The Firearm Blog.
A rotary wing UAV from the Space and Naval Warfare Systems Center, Pacific, lifts off as part of exercise Unmanned Warrior in October 2016. Photo: US Navy
Thanks to CDR David Place (USN/Ret), davidplace47[at]gmail[dot]com, and Robin E. Alexander, President ATC, alexander technical[at]gmail[dot]com, for their assistance with this report.

David offers a free, comprehensive news report on unmanned systems and robotics in PDF format that is distributed every week or two, as well as serial news flashes, from which this news update was sourced. To be included in his viewership, simply send David a subscribe request, and please let him know you sourced the opportunity here!