Navy Picks 40 to Develop Unmanned Surface Vessels (USVs), Sensor-Processing Payloads & Vehicle Autonomy
Submitted by tatwood on Sun, 02/09/2020 - 20:40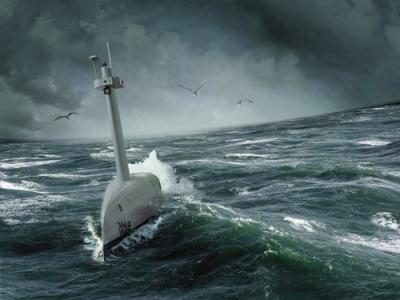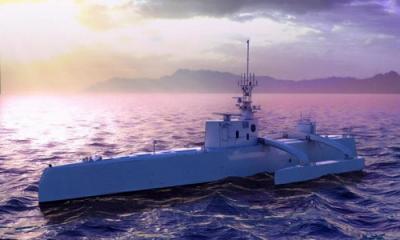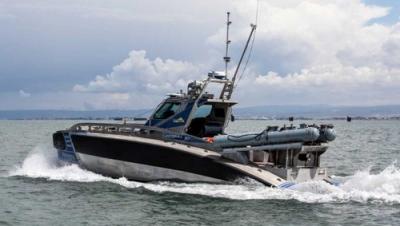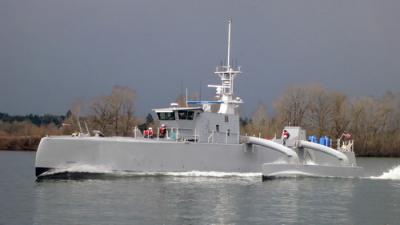 -- Advanced Acoustic Concepts LLC in Hauppauge, N.Y.;

-- Raven Aerostar Technical Solutions Inc. in Arlington, Va.;

-- Arete Associates in Tucson, Ariz.;

-- Austal USA LLC in Mobile, Ala.;

-- Azimuth Inc. in Morgantown, W.Va.;

-- BAE Systems Electronic Systems in Nashua, N.H.;

-- BMT Designers & Planners Inc. in Alexandria, Va.;

-- Continental Tide Defense Systems Inc. in Reading, Pa.;

-- The Charles Stark Draper Laboratory Inc. in Cambridge, Mass.;

-- General Dynamics Mission Systems Inc. in Fairfax, Va.;

-- Gibbs & Cox, Inc. in Arlington, Va.;

-- Gravois Aluminum Boats LLC, doing business as Metal Shark, in Jeanerette, La.;

-- Huntington Ingalls Industries Fleet Support Group LLC in Virginia Beach, Va.;

-- Hydroid Inc. in Pocasset, Mass.;

-- ICI Services Corp. in Virginia Beach, Va.;

-- L3Harris Unidyne Inc. in Norfolk, Va.;

-- Leidos Inc. in Reston, Va.;

-- Lockheed Martin Rotary and Mission Systems in Moorestown, N.J.;

-- Maritime Applied Physics Corp. in Baltimore;

-- Micro Systems Inc. subsidiary Kratos-MSI in Fort Walton Beach, Fla.;

-- Northrop Grumman Corp. Autonomous Systems in Bethpage, N.Y.;

-- Oasis Systems LLC in Rockville, Md.;

-- Oceaneering International Inc. in Hanover, Md.;

-- Peraton Inc. in Herndon, Va.;

-- Q.E.D. Systems Inc. in Virginia Beach, Va.;

-- Raytheon Integrated Defense Systems in Portsmouth, R.I.;

-- Reliable Systems Services Corp. in Melbourne, Fla.;

-- Rolls-Royce Marine North America Inc. in Walpole, Mass.;

-- Science Applications International Corp. (SAIC) in Reston, Va.;

-- System Engineering Associates (SEA) Corp. in Middletown, R.I.;

-- Sedna Digital Solutions LLC in Manassas, Va.;

-- Serco Inc. in New London, Conn.;

-- Spatial Integrated Systems Inc. in Virginia Beach, Va.;

-- Teledyne Brown Engineering Inc. in Huntsville, Ala.;

-- Textron Systems in Hunt Valley, Md.;

-- The Boeing Co. Defense, Space & Security segment in St. Louis;

-- The Columbia Group Inc. in Washington;

-- Tridentis LLC in Alexandria, Va.;

-- Ultra Electronics Ocean Systems (UEOS) in Braintree, Mass.; and

-- W R Systems Ltd. in Norfolk, Va.

On these contracts the Unmanned Surface Vehicle Family of Systems companies will do the work in various locations of the contiguous U.S., and should be finished by February 2025. With options, work could continue until February 2030.  For more information contact Naval Sea Systems Command online at www.navsea.navy.mil.

Thanks to CDR David Place (USN/Ret), davidplace47[at]gmail[dot]com for his assistance with this report.  David Place and Robin E. Alexander, President ATC, alexander technical[at]gmail[dot]com, offer a free, comprehensive news report on unmanned systems and robotics, the Unmanned Systems News (USN), in PDF format that is distributed every week or two, as well as serial news flashes. To be included in his viewership, simply send David a subscribe request to davidplace47[at]gmail[dot]com.