Top Global Drone Manufacturers & Products by Country at a Glance
Submitted by tatwood on Tue, 04/14/2020 - 15:42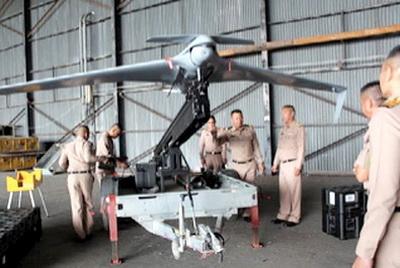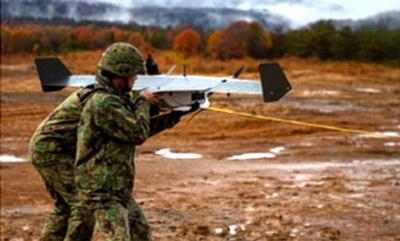 The new release states in the introduction:  "Since the publication of "The Drone Databook" in September 2019 we have continued to track developments in global military drone proliferation. We now estimate that there are at least 102 countries with active military drone programs, up from 95 in the "Databook." Another six countries are believed to have inactive or pending drone programs. This update contains more than 100 additions, modifications, and corrections to the inventory, personnel, operations, infrastructure, research and development, and export sections of nearly 50 countries." Download it here.
Photo credit:
1. Royal Thai Navy officials inspect an Orbiter 3, published to social media in February 2020. Credit RTN R&D Office – Facebook
2. Japan Ground Self-Defense Force personnel launch a JUXS-S1 hybrid UAV in Japan 12-2019. Credit Lance Cpl. Dangelo Yanez - USMC
Thanks to CDR David Place (USN/Ret), davidplace47[at]gmail[dot]com, and Robin E. Alexander, President ATC, alexander technical[at]gmail[dot]com, for their assistance with this Drone Databook news update, sourced from their 31 March 2020 edition of the Unmanned Systems News (USN).
David offers the Unmanned Systems News (USN) as a free, comprehensive news report on unmanned systems and robotics. In PDF format, it is distributed every week or two, as are occasional serial news flashes. To be included in his viewership, simply send David a subscribe request to davidplace47[at]gmail[dot]com.