Wingcopter XBR Drone tops 149 mph in New Guinness Speed Record!
Submitted by tatwood on Fri, 07/27/2018 - 15:22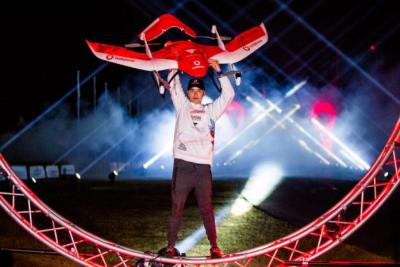 As reported in the sUAS NEWS, "The Wingcopter XBR, piloted by World Champion drone racing pilot, Luke Bannister, achieved a top speed average of 240.06 kilometres per hour [149.17 mph] at the famous Goodwood estate. The record for the fastest ground speed by a remote-controlled tilt-rotor aircraft was officially confirmed by Guinness World Records."

Thanks to CDR David Place (USN/Ret), davidplace47[at]gmail[dot]com, and Robin E. Alexander, President ATC, alexander technical[at]gmail[dot]com, for their assistance with this report.

David offers a free, comprehensive news report on unmanned systems and robotics in PDF format that is distributed every week or two, as well as serial news flashes, from which this news update was sourced. To be included in his viewership, simply send David a subscribe request, and please let him know you sourced the opportunity here!