Home
Latest Robotics News
---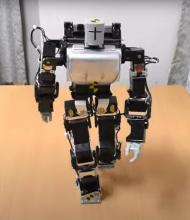 09/18/2020
A blossoming of small table-top robots in the early 2000s lit up the robotics world for several years. This era has been dramatically recalled by Masahico Yamaguchi's recent demo of his latest humanoid robot. Yamaguchi, affectionately nicknamed "Dr. Guero" by his many followers, recently demonstrated his latest robot on YouTube and on his Facebook page. In 2011, Robot magazine posted a Buyers Guide of the two dozen+ humanoid robots then available, and Dr. Guero's latest demonstration shows how far the technology has come. See Dr. Guero's latest humanoid robot demo and a historical perspective, below.
Read Full Story
---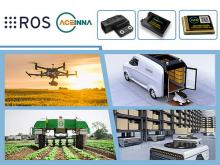 09/15/2020
ACEINNA, one of the world's leading developers of inertial based guidance and navigation systems for autonomous vehicles and devices, today announced the availability of their new ACEINNA OpenIMU ROS Driver for developers of robots and robotic applications. "This new ROS driver makes it simple to integrate a wide variety of ACEINNA IMUs (Inertial Measurement Unit sensors) into almost any robotics applications (warehouse robotics, autonomous vehicles, last mile deliver robotics, etc.), which uses ROS," says James Fennelly, Product Marketing Manager – Inertial Systems at ACEINNA. "When combined with our IMU's industry leading reliability and accuracy, as well as very competitive pricing (under $100), developers of robotic solutions finally have an easily integrated, rock-solid solution for their navigation and localization challenges."
Read Full Story
---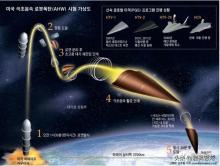 09/13/2020
A publicly posted Chinese news bulletin ostensibly reports on the Chinese answer to the U.S. Space Plane. Although we cannot verify the information in the document and have not contacted its author(s), the article offers what you may find to be an illuminating perspective on the still largely veiled Chinese space plane program.
Read Full Story
---
---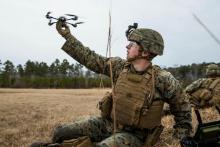 09/08/2020
The USN reports that Pentagon has given the green light for military units to purchase small drones from five companies following a months-long review aimed at ending the military's reliance on emerging tech made in China. Earlier this month, the Defense Department's Defense Innovation Unit (DIU) approved small unmanned aircraft systems (sUAS) made by Altavian, Parrot, Skydio, Teal, and Vantage Robotics for use in the field. The drones fall under DIU's "Blue sUAS" program.
Read Full Story
---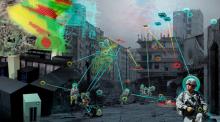 09/05/2020
David Place notes in the 23 August #20 edition of the Unmanned Systems News: "The era of artificial intelligence (AI) and machine learning for Army tasks in the field has arrived. The AI of today looks nothing like the worrisome science fiction representation. Rather, AI is performing many tedious and manual tasks and providing value from recognition and conversation systems to predictive analytics pattern matching and autonomous systems." Deployment of elements of AI and machine learning illuminate how AI is making a growing contribution to Army operations.
Read Full Story