Home
Latest Robotics News
---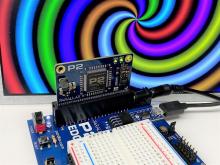 11/26/2020
Parallax, founded by Ken Gracey, is one of the venerable, pioneering robotics education companies that have created an industry supporting educators, students and hobbyists in recent decades. Parallax is the creator of the multicore Propeller and the original BASIC Stamp microcontrollers. Parallax's Boe-Bot is widely used in education and by hobbyists, as are many other robots and robotics products originated by Ken and his engineering team at Parallax. Parallax has recently updated its website, and you probably want to take a look! It represents a lot of work and is a lot of fun to explore!
Read Full Story
---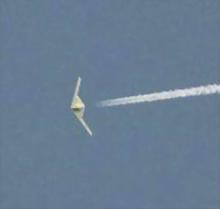 11/24/2020
A picture of the RQ-180 high altitude unmanned aircraft system (UAS) was reportedly taken a few weeks ago inside the Military Operating Area around Edwards AFB, California. "The picture was taken in daylight hours, and the unknown aircraft was flying above California City in a racetrack pattern at an estimated altitude of 20,000 ft."
Read Full Story
---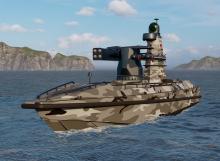 11/18/2020
DefenseNews.com announced that Turkey is launching its first Combat Unmanned Surface Vessel (CUSV). A partnership between two leading Turkish defense companies has launched the country's first armed unmanned surface vessel, the ULAQ. The new CUSV is "equipped with day and night vision capabilities as well as encrypted communication infrastructure, which can be operated from mobile vehicles and headquarters or from sea platforms such as aircraft carriers or frigates. That infrastructure can be used for intelligence, surveillance, reconnaissance, surface warfare, asymmetric warfare, escort and strategic infrastructure protection missions." The first vessel will enter Mediterranean waters in December.
Read Full Story
---
---

11/17/2020
Join the UAS community every day this week to focus on an important element of safe drone operations. As the market continues to grow, so do training opportunities for remote pilots that ensure safe, reliable service. Explore the available resources and discover how best practices can be implemented into new or existing operations.
Read Full Story
---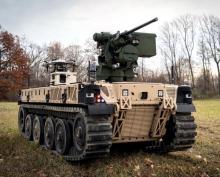 11/14/2020
QinetiQ formally delivered the first of four experimental "light" Robot Combat Vehicles (RCV-Ls) to the Army on 5 November. They will be used with 4 Textron RCV-Mediums in 2022 field tests. The Army plans to buy 16 more of each as it scales up to determine the feasibility of using a forward line of robots that precede human troops on the battlefield. Building on years of R&D by the Marine Corps Warfighting Laboratory in Quantico, Virginia, the ongoing collaborative effort brings together technologies from QinetiQ, Pratt Miller and the Army's Ground Vehicle Systems Center.
Read Full Story