Who We Are

CHAIRPERSON
JoAnn Laing, Chairman of Information Strategies, Inc., has more than 20 years of technology experience in hardware, software, networking, service, digital, security, among other areas plus serves on several technology think tanks and trains tier-one technology firms in customer-focused sales. Ms. Laing is a C-Suite executive and corporate officer skilled in driving billion dollar P&Ls, directing +10,000 people, and overseeing business in +70 countries. Named one of Folio's Top Women in Digital Media, she is also recognized as a leading technology woman in Silicon Alley as well as a Harvard Business School Alumnae Leader. She is a strategic leader who successfully grows organizations through utilizing leading-edge technology, enhancing business processes, developing top-performing teams to transform core businesses, as well as identifying and capturing new market opportunities to achieve record results. She shares her business knowledge through five business books. Ms. Laing received a Bachelor of Science degree in Marketing and Transportation Distribution Management from Syracuse University and her M.B.A. from Harvard Business School.

BOARD MEMBER
Donald P. Mazzella has more than 25 years experience in publishing and is an expert in small business operations, having reported on and led firms in that sector. Formerly a senior marketing executive with McGraw Hills Standard & Poors division, he subsequently was Editorial Director for a group of magazines operated by Thomson Publications. In recent years, Mr. Mazzella has successfully started and sold companies in the pre-press and small business arena while serving on the boards of public and private companies. Serving as a consultant to the magazine Income Opportunities, he won the National Press Club award for "best consumer publication" while expanding circulation and advertiser revenue. Mr. Mazzella holds an BA and MA in Journalism from NYU as well as an MBA from the same institution.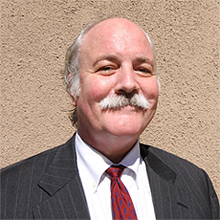 EXECUTIVE DIRECTOR
Tom Atwood has launched several successful magazine titles spanning full scale aviation, radio control hobbies and robotics. In the early 1990s, at Air Age Media, Tom helped revitalize Model Airplane News as Editor-in-Chief, and he cofounded Flight Journal Magazine with Budd Davisson and the late Jeff Ethell. After joining Maplegate Media in 2003, he led the launch of Fly RC, RC Heli Pilot and Robot magazines. There, he oversaw the production of 51 issues of Robot over a period of 7+ years. Notably, Tom has strived to serve the community. In 1992, Tom received a Certificate of Appreciation from the Department of Defense, personally signed by then Secretary of Defense Dick Cheney, for orchestrating shipment of over 100,000 RC magazines to our armed forces serving in Desert Storm. He has received other awards and honors owing to his community service, as well. Mr. Atwood holds a Juris Doctor (JD) from New York University School of Law and a Bachelor of Arts in anthropology from the University of Arizona. As Executive Director of NREF, Tom is currently focused on facilitating the growth of national robotics-based educational programs.

BOARD MEMBER
Gene Beley is a reporter, photo-journalist, videographer and entrepreneur. He started out with the Yellowstone News in Billings, MT, and later wrote for newspapers in Alameda, San Leandro and Ventura, CA. He has freelanced for Robot, Boat U.S. and The Virginia Quarterly Review, among other magazines, and launched a tabloid newspaper in 1989, Country News, that he later sold for six figures. A successful arcade gaming business he founded in Los Angeles in the '70s diversified into a company offering showcase robots for use at events, hotels and venues like the Playboy Mansion. Beley has appeared on NPR three times to talk about going to the historic Folsom Prison concert Jan. 13, 1968 with Johnny Cash and June Carter. He is currently enjoying working with his oldest son, Scott Beley, to see if they can develop a new, small business with the DJI Phantom II multirotor robot for helping realtors, farmers, and others—if they can first plow through the F.A.A. bureaucracy to get a license. Beley has a B.A., public relations, 1963, from San Jose State University, and a M.S., in journalism, U.C.L.A., 1967. Photo by John Muir