"Drone Soccer" Tournaments are Coming to North America!
Submitted by tatwood on Thu, 06/24/2021 - 11:33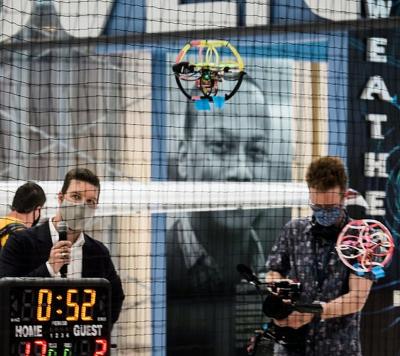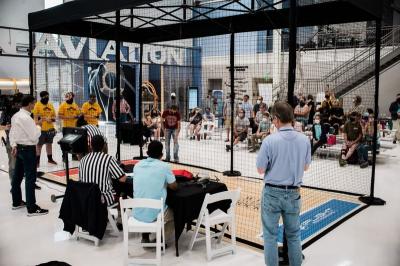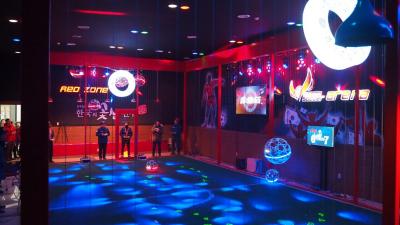 Veteran Air Force combat pilot Major Kyle Sanders, vice president of U.S. Drone Soccer, is working to make drones and robotics accessible to students through the emerging sport of drone soccer. July 31 to Aug. 1, the first drone soccer tournament is coming to North America. The sport, which originated in South Korea, takes the typical after-school robotics club to the next level and is making headway in the western US. Drone Soccer opens up STEM topics and caters to all ages and athletic abilities, including those with disabilities. The Rocky Mountain State Games will be held in Colorado Springs, Colorado at the Wings Over the Rockies Air & Space Museum. The Museum is putting on summer camps and training programs leading up to the games. The drone soccer events will take place at Coronado High School, the home of the first academic drone soccer program in North America. 

Sanders got involved with the up-and-coming robotic sport after he retired from the Air Force. Sanders flew the C-130 in Iraq and Afghanistan after graduating from the Air Force Academy. He also is a trained pilot and previously instructed at the Air Force Academy.  He now serves as the vice president of U.S. Drone Soccer, which helps make drone soccer accessible to schools. See Drone Soccer video, here, and visit Dronesoccer.us for details. 

In the greater context, somewhat similar competitions have been held by other organizations over the years. See, e.g., events orchestrated by the Aerial Sports League.