"Hundreds" of UK Long-Range Attack Drones Reportedly Heading to Ukraine may be Watchkeepers
Submitted by tatwood on Sun, 05/21/2023 - 21:43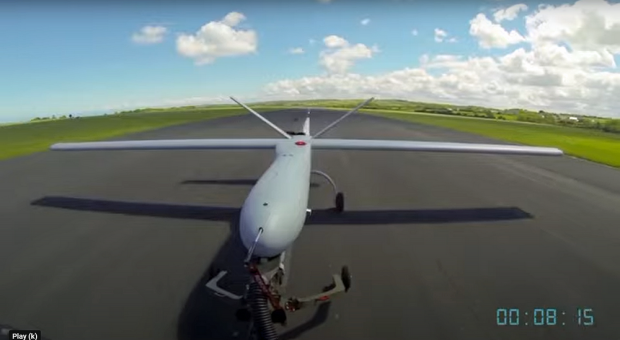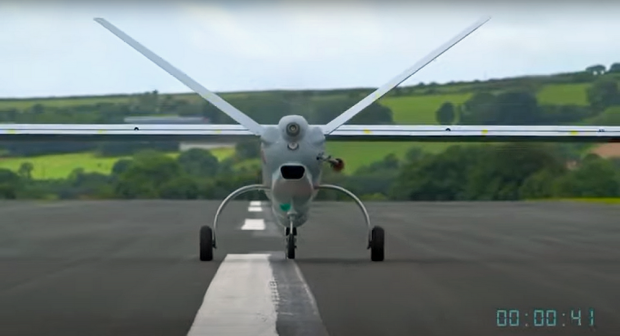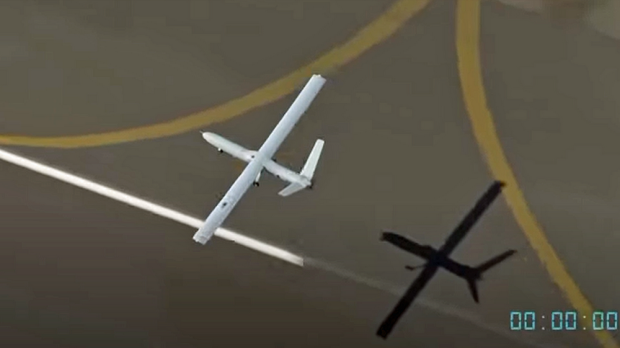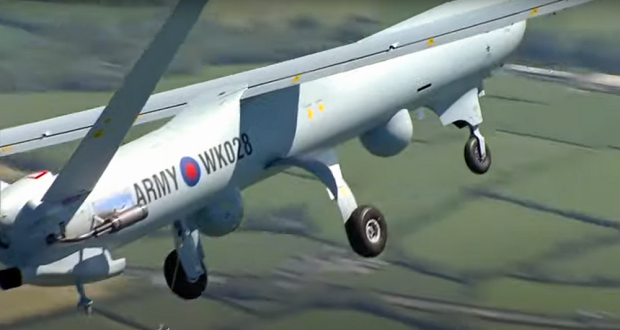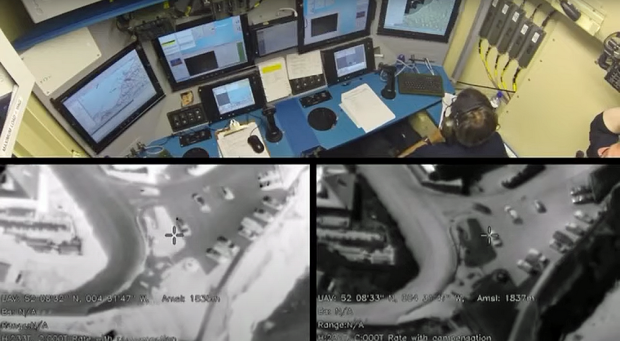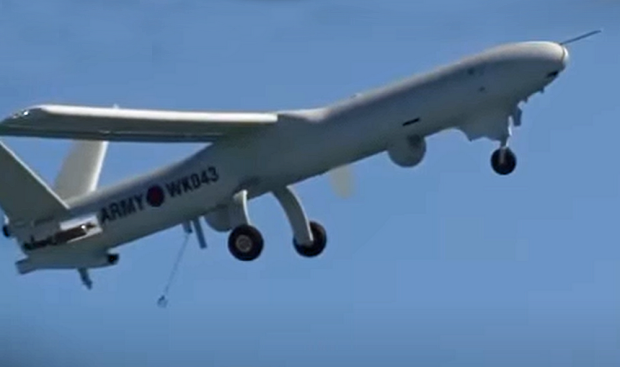 The recent announcement by UK Prime Minister Rishi Sunak that his government will supply Ukraine with "hundreds of new long-range attack drones" despite not having any such known fleet of aircraft in regular inventory has sparked more than a little intrigue among defense analysts. Discounting small or mini-sized drones and those with more exotic mission sets, the UK currently operates General Atomics MQ-9A Reapers, soon to be replaced with a MQ-9B SkyGuardian fleet, Thales Watchkeepers and QinetiQ Banshee drones. Only Watchkeeper, predominantly an ISR asset and which has suffered a number of accidents in UK service, matches the 200-kilometer range profile.

The Thales Watchkeeper WK450 is an unmanned aerial vehicle for all weather, intelligence, surveillance, target acquisition, and reconnaissance use by the British Army. It is provided under an £800 million contract with UAS Tactical Systems, a joint venture of Elbit and Thales UK, and is based on Elbit's Hermes 450, see Wikipedia.

Analysts agree that the UK possesses the industrial capability to readily design loitering attack drones, even if the systems themselves are not part of any current acquisitions.

"The technology and manufacturing capabilities required to produce capable one-way attack UAVs are not particularly difficult," said Justin Bronk, senior RUSI research fellow for airpower and technology.  "Iran has shown this with its Shahed-136 and a wide range of other smaller examples like the Ababil-2 and Raad 85. Thus, it should not be surprising that the UK — which has been at the forefront of procuring and supplying urgently needed capabilities for Ukraine that do not form part of its own arsenal — should be able to rapidly design or procure and then produce such UAVs at scale for Ukraine."

James Rogers, a professor in war studies at the Danish Institute for Advanced Study, cautioned that whatever the UK is referring to, the "long-range" part requires especially careful evaluation, especially as the US and NATO seek to avoid escalation of the conflict beyond Ukraine's borders. For details, see Breakingdefense.com. Watch a video here. Images courtesy of Resboiu TV.

Our thanks to CDR David Place (USN/Ret), davidplace47[at]gmail[dot]com, and Robin E. Alexander, President ATC, alexander technical[at]gmail[dot]com, for their assistance with this report, the background for which appeared in their  # 23 - 6 - 20 MAY 2023 edition of the UNMANNED SYSTEMS NEWS (USN).
David distributes the USN, a free, comprehensive newsletter in PDF format every week or two, as well as serial news flashes, from which this NREF news update was sourced. To be included in his distribution, send a subscribe request to davidplace47[at]gmail[dot]com.