"Locus Robotics' Acquisition of Waypoint Robotics – Everyone Wins"
Submitted by tatwood on Tue, 10/05/2021 - 12:50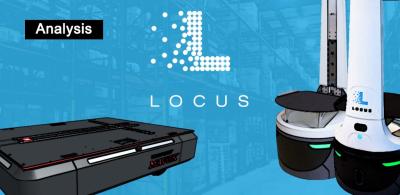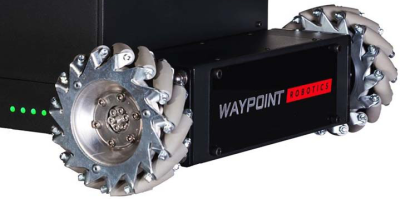 In an editorial posted on Roboticsbusinessreview[dot]com, Mike Oitzman, Editor of the Mobile Robot Guide, offers his positive take on Locus Robotics' recent acquisition of Waypoint Robotics. Background: Waypoint Robotics has built a reputation for well-engineered AMR solutions. The company's omnidirectional AMR robot, which uses Mecanum wheels, can be used for a wide variety of industrial and commercial applications. With respect to Locus Robotics, Oitzman notes "Locus has developed a fleet management and order management software stack to manage the warehouse workflow of both human associates and LocusBots. Leveraging artificial intelligence, the system decides how to organize the warehouse operations each day and then assign the robots to help the human associates in an optimized picking order."

Locus Robotics is a market leader in commercializing the Robotics-as-a-Service (RaaS) business model.  Clients pay for the service delivered by the solution, instead of paying to acquire a capital asset and then amortizing/depreciating the cost of the asset. The automation service can be paid for out of operating expense budgets instead of capital expense budgets, reducing the risk of deployment because it is easy to remove the solution if it doesn't pan out.

Oitzman notes that although Mecanum wheels do have maintenance issues, "On most shop floors, there often is little floor space available in front of operating machines. …omnidirectional motion for an AMR is desirable when there are tight aisles to navigate, or when approach paths to a 'waypoint' are limited." Read the fascinating details at Roboticsbusinessreview.com. Images courtesy of Waypoint Robotics, Locusrobotics and Roboticsbusinessreview.com.