14th Annual UAS Summit & Expo North Dakota
Submitted by tatwood on Tue, 11/03/2020 - 12:48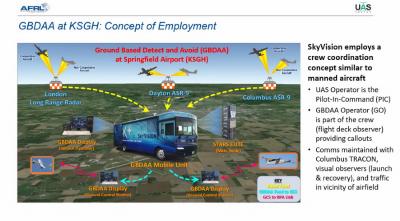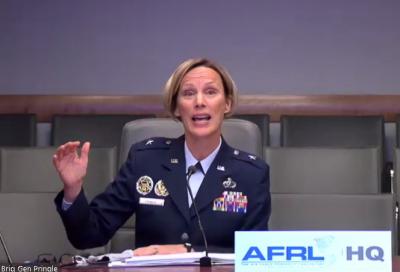 William Cromarty noted that the UAS Weather Forecasting service has 98 satellites, shoebox size, and conducts 10 launches a year. Data is sent down and processed by machine-based AI algorithms.  You will see resulting screens on TruWeather Solutions from their own network based on their own satellite constellation.  A goal is to provide multi-altitude weather reports for specific types of drones to fit their flying capabilities. For example, what is the wind at 60 meters, and at 160 meters, and where are any wind turbulence pockets?  See https://data.spire.com/ for use and test cases and to see weather data analysis. Doug McDonald, Grand forks site manager, commented on the importance of imaging of gravel roads after major weather events. Events such as rainstorms can cause road closures that, in turn, can stall movement of a thousand trucks and generate expenses of as much as $50million a day.

The FAA's Steve Dickson noted remote ID was necessary for large scale drone integration safety and security. He continued that it is needed for routine BVLOS package delivery, and for congested conditions for the future UTM (unmanned traffic management) system.  It will, for security, tie the remote operator to the drone in real time. With remote ID in place, the agency will be able to determine if the drone is operating in a noncompliant or even criminal manner.  A spectrum of monitoring will be achieved, from observing inappropriate flight to the more concerning. 

General Pringle noted we now have "garrisons" for the space force.  We need to prevent attacks on our assets and are tackling much of this at the Air Force Research Lab (AFLR). Drones can be small and slow or large and fast. The Command and Control system must include the latest and greatest sensor-based information provide it to commanders worldwide.  A variety of ways to counter the UAS threat: through direct kinetics, like nets, or changing frequencies to impede them from accomplishing their mission.  The AFLR is also looking at a microwave system to defend bases and space garrisons when they can be fielded rapidly. This allows an "unlimited magazine" with many, many volleys that fries the target with a wide aperture.

Keith Knepper, cofounder of Aerial Spreader Drone Services (ASDS), commented on farmer crop management assistance.  ASDS has successfully introduced a 35-seed mix under power lines using under-55 pound drones.  Even small irregular fields can be seeded.
The 14th Annual UAS Summit & Expo North Dakota is viewable for 30 days from its broadcast; for details click here.