1st Look: Boeing's MQ-25 Tanker Drone Refueling Pod
Submitted by tatwood on Tue, 07/28/2020 - 11:18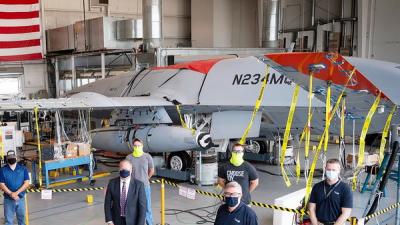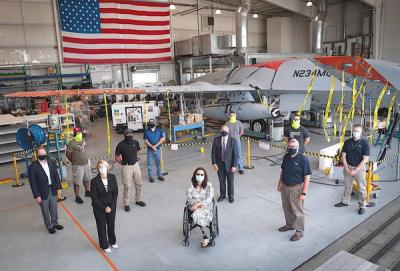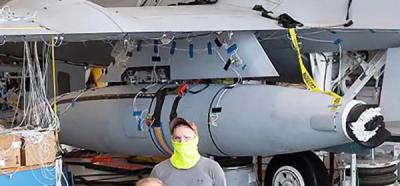 Joseph Trevithick reported on TheDrive.com that, "Senator Duckworth is a U.S. Army veteran and former Lieutenant Colonel who lost both her legs when a rocket-propelled grenade hit her UH-60 Black Hawk helicopter during a mission in Iraq in 2004. She was a member of the House of Representatives from Illinois between 2013 and 2017 before winning her current Senate seat." Photos courtesy of Joseph Trevithick, email: joe[at]thedrive[dot]com, and Office of Senator Tammy Duckworth via TheDrive.com. 
Thanks to CDR David Place (USN/Ret), davidplace47[at]gmail[dot]com, and Robin E. Alexander, President ATC, alexander technical[at]gmail[dot]com, for their assistance with this report, the background for which appeared in their  # 20 - 15 - 24 JULY 2020 edition of the UNMANNED SYSTEMS NEWS (USN).
David distributes the Unmanned Systems News (USN), a free, comprehensive newsletter in PDF format every week or two, as well as serial news flashes, from which this NREF news update was sourced. To be included in his distribution, simply send David a subscribe request to davidplace47[at]gmail[dot]com.