5 Air Mobility Innovation Challenge Winners Reveal Latest Tech in Urban Air Mobility
Submitted by tatwood on Fri, 09/30/2022 - 14:35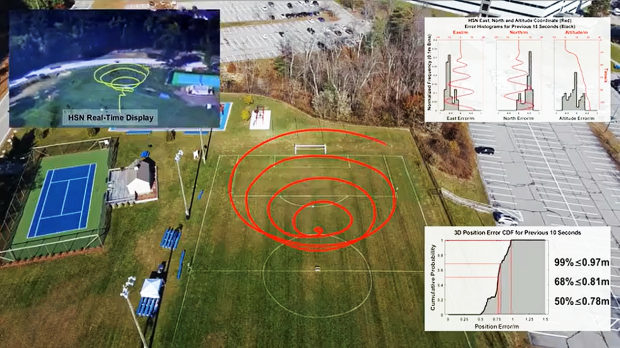 Five winners in the urban air mobility space will share a total of $50,000 in cash prizes as part of the 2022 Urban Air Mobility Innovation Challenge, sponsored by Advanced Technology International (ATI), TechConnect and The Vertical Lift Consortium (VLC). The winners were announced at the Defense TechConnect Innovation Summit & Expo in Washington, D.C.

The winners were chosen from a group of 18 finalists (originally 19), presenting their innovation in a "Shark Tank"-style pitching event; finalists were given eight minutes to present to industry and government leaders in the air mobility space.
The five winners and their innovations were:

Elphel Inc. (West Valley City, Utah), for their novel method for long-range, thermal 3D imaging of air vehicles that enable robust, long-range day/night and all-weather 3D perception for air mobility operations.

Information Systems Laboratories, Inc. (Beavercreek, Ohio), for an artificial intelligence-enhanced radar for detection, classification and sense & avoid that leverages flight test data from one to three unmanned aerial systems and multiple other objects.

PhasorLab, Inc. (Nashua, N.H.), for a secure, scalable and affordable wireless mesh network for frequency synchronization that provides robust mobile Assuredd Position, Navigation and Timing (A-PNT) services in any environment without GPS data.

Valqari (Lombard, Ill.), for a product line of patented drone vertiports (photo, above) that automates the delivery process between drones and infrastructure and creates a designated area for drones to safely land, keeping people and property away from potentially dangerous drones and valuable cargo.

Volexion (Chicago), for a graphene encapsulation solution that protects lithium battery cathode materials and drives game-changing improvement in performance – including 2x cycle life, voltage range extension, safety improvements, 5x to 10x power efficiency, and low-temperature operation – while increasing energy density by 35% and reducing cost by 30%.

The VLC said this year's challenge featured several areas of interest, including electric vertical takeoff and landing (eVTOL), power generation and storage technologies, data and systems situational awareness management, autonomous and collaborative behavior, and innovative air  mobility applications.

In addition to the cash prizes, winners were invited to join a consortium led by DTC's parent company, ATI. The group said they received nearly 800 submissions for this year's challenge. Photo credit: PhasorLab, Inc.  Story courtesy of Robotics World.