5 Big Robotics Trends Spotted at Xponential 2022!
Submitted by tatwood on Tue, 05/03/2022 - 15:57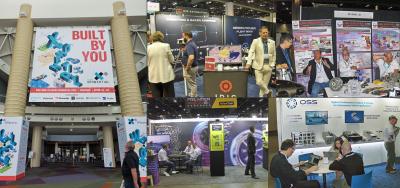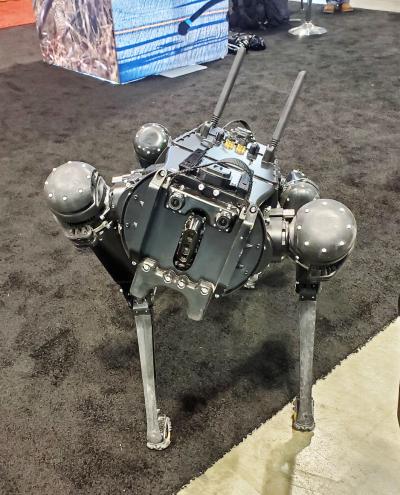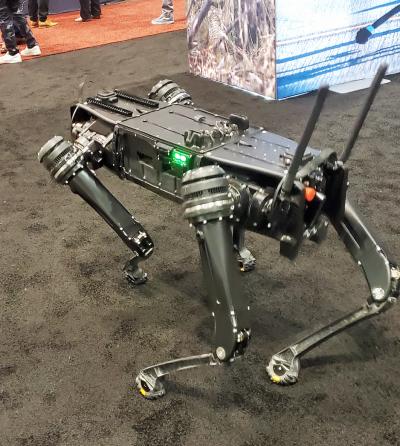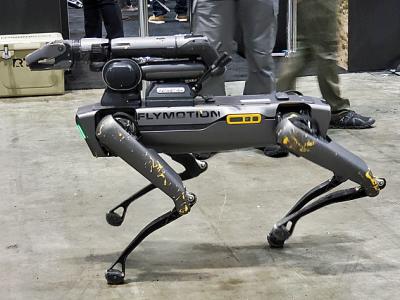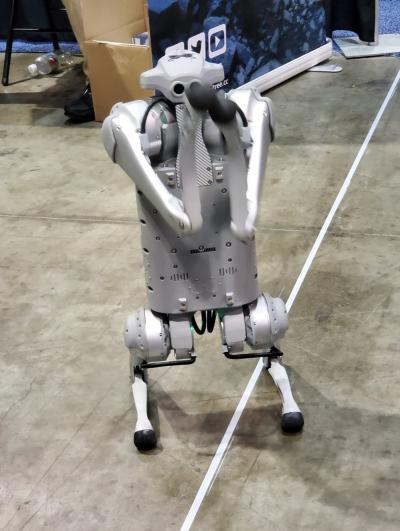 Celebrating its 50th anniversary, the Association for Unmanned Vehicles Systems International (AUVSI) brought its annual Xponential conference to the Orange County Convention Center in Orlando Florida Orlando, FL, Apr. 25-28. The event "invites industry innovators, technology experts and end users together to experience new technology that is solving real world problems, from safety and defense, to energy and infrastructure, business, construction, health, and the environment."  Several thousand technology professionals and robotics enthusiasts eager to see the offerings of more than 500 firms specializing in robotics, AI,sensors, and electronics attended AUVSI's Xponential 2022. The show theme was "Where Autonomy Meets Society."
Trend #1: Many Exhibiting Firms Less than 10 Years Old
The robotics industry is booming with a strong showing of young engineers and entrepreneurs at the helm of many pioneering firms.

Trend #2: Strong U.S. Technological Competitiveness
Accelerating advances by U.S. firms in electronics and sensor development, miniaturization, and AI-assisted functionality indicate strong U.S. technological competitiveness. Products and services displayed were for the most part conceived, designed, manufactured and marketed to the world from the U.S.

Trend #3: Robot Dogs are On the Move
Beyond performing airport, construction and military base perimeter surveillance, robot dogs will directly assist soldiers, firemen and police, protecting both human and canine lives. Robot dogs were seen in larger numbers than ever before at Xponential, with impressive, robust demonstrations by Ghost Robotics, Boston Dynamics, and Unitree, a Chinese company.

Trend #4: New Generation of Large Scale Autonomous Hybrid-Powered eVTOLs
Aergility's "hybrid-powered" eVTOL/fixed-wing aircraft, capable of autonomously transporting payloads of up to 600 pounds, pioneers a new generation of autonomous freight transport aircraft. Business leaders thronged Aergility's both, and our impression was that the military was also taking a keen interest.

Trend #5: New Generation of Operational Unmanned Surface Vessels (USVs)
MARTAC's unmanned surface vessels that cruise and turn at record speeds are deployed and operational, showing that a new maritime technological era is well underway. MARTAC's family of autonomous boats can be controlled from anywhere in the world through a choice of communications technologies. For more details and photos, please visit Robotics-World.com.