5 Megatrends in Aerospace Engineering that will Shape the Future of STEM Education
Submitted by tatwood on Sat, 05/07/2022 - 20:14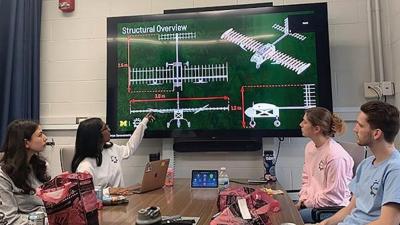 The aerospace industry has always been at the leading edge of change. Progressive aerospace engineering departments therefore need to anticipate major industry shifts years in advance -- what skills will students need in 10 or 20 years?  The University of Michigan's aerospace engineering department recently completed a strategic review of the changing aerospace landscape and identified five megatrends that will shape the future:
-Sustainable Air Transportation
-Digital Engineering
-Democratization of the Commercial Space Industry
-Resilient Autonomous Systems
-Advanced Air Mobility

"The scope of opportunities from these five megatrends is massive, but one thing is evident: The traditional aerospace engineering curriculum must evolve to include flexible, interdisciplinary coursework and hands-on laboratories. Successful aerospace engineering programs will collaborate with other departments—and institutions—to equip students with the knowledge and training to become leaders." See the University of Michigan assessment here. Photo courtesy of the University of Michigan.