Aevum Ravn Drone to Launch Small Payloads into Low Earth Orbit
Submitted by tatwood on Fri, 05/28/2021 - 14:46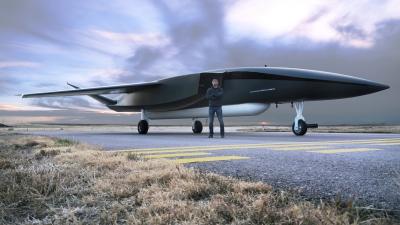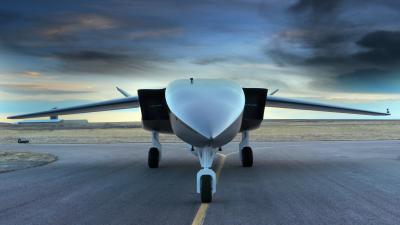 It was reported by C4ISRNet.com that the Aevum Ravn can deliver small payloads via a rocket booster to low earth orbit. It has a gross weight of over 55,000 pounds and is said to be the largest drone by mass. In logistics mode, Ravn can carry cargo or reconnaissance, surveillance and recon (ISR) payloads. Compared to the Global Hawk's ability to carry 3,000 pound payloads, Ravn can carry 15,000 pounds. It has reportedly already secured contracts to provide military launch services, although the majority of projected revenue is projected to come from cargo services.

"Ravn X's first mission will be the Space Force's ASLON-45 mission, a $5 million contract to test the company's ability to launch a payload in 24 hours or less. Aevum was one of eight companies to win a $986 million indefinite delivery, indefinite quantity contract for Orbital Services Program-4, a DoD effort to use the commercial launch market to put small payloads on orbit. The company noted last year that it had also secured a Phase II Small Business Innovation Research award and a classified contract."
The Ravn is one more indication of the increasingly important roles drones are playing in all spheres, from commercial to military.
Thanks to CDR David Place (USN/Ret), davidplace47[at]gmail[dot]com, and Robin E. Alexander, President ATC, alexander technical[at]gmail[dot]com, for their assistance with this report, the background for which appeared in their  # 21 - 14 - 26 MAY 2021 edition of the UNMANNED SYSTEMS NEWS (USN).
David distributes the USN, a free, comprehensive newsletter in PDF format every week or two, as well as serial news flashes, from which this NREF news update was sourced. To be included in his distribution, simply send David a subscribe request to davidplace47[at]gmail[dot]com