Air Force Faces Key Questions for Next-Gen Fighters' Drone Wingmen
Submitted by tatwood on Fri, 09/09/2022 - 22:00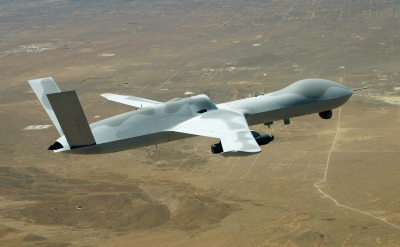 Breakingdefense.com reported that the US Air Force hopes to develop and field autonomous combat drones that would augment piloted fighters "in the mid to late 2020s," Andrew Hunter, the Air Force's top acquisition official, said in August.
Over the past year, Air Force Secretary Frank Kendall has made it clear that "Loyal Wingman"-style combat drones, partnered with stealth fighters like the F-35 or its yet-to-be-revealed sixth-generation fighter, will be a key element of the service's future tactical aircraft inventory.

Kendall's vision is that pilots of aircraft such as the sixth-gen Next Generation Air Dominance fighter, F-35 and F-22 would be able to command one to five drones, "calling plays" that the drones would then be able to accomplish autonomously — although the decision to use a weapon will still fall to human operators.

As the Air Force delineates the technologies that will make up its Next Generation Air Dominance family of systems — which is known to include a suite of collaborative combat aircraft (CCA) drones along with a manned, sixth generation fighter and the AIM-260 Joint Advanced Tactical Missile currently under development — its leadership is also drilling down on a strategy to rapidly develop and field CCA drones "in the mid to late 2020s," Andrew Hunter, the Air Force's top acquisition official, said in August. Photo: A General Atomics MQ-20 Avenger unmanned vehicle returns to El Mirage Airfield, Calif. June 24, 2021. The MQ-20 successfully participated in Edwards Air Force Base's Orange Flag 21-2 to test the Skyborg Autonomy Core System. Photo courtesy of General Atomics. 

Our thanks to Thanks to CDR David Place (USN/Ret), davidplace47[at]gmail[dot]com, for his assistance with this report, which is a pre-release excerpt from the next edition of the UNMANNED SYSTEMS NEWS (USN). David distributes the USN, a free, comprehensive newsletter in PDF format every week or two, as well as serial news flashes, from which this NREF news update was sourced. To be included in his distribution, simply send a subscribe request to davidplace47[at]gmail[dot]com.