Airbus Zephyr Solar High Altitude Platform System (HAPS) Reaches New Heights
Submitted by tatwood on Tue, 10/26/2021 - 14:10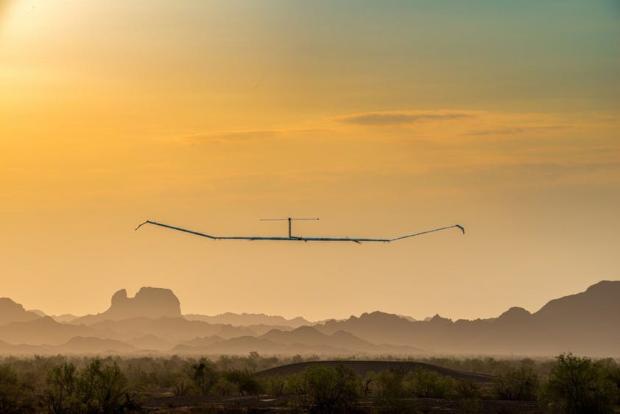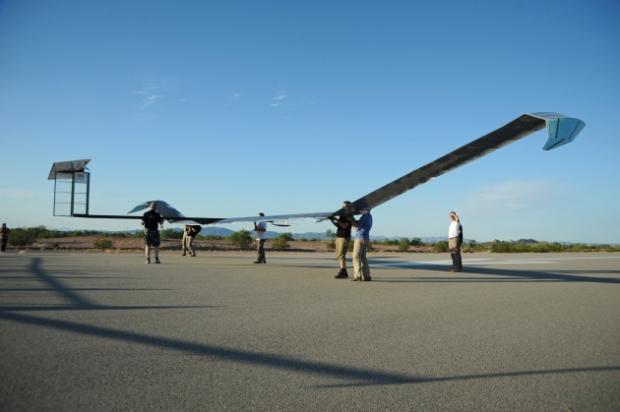 Intelligent-aerospace.com reported that the Airbus Zephyr S has completed a successful 2021 test flight campaign in the United States. The final Airbus solar-powered High Altitude Platform System (HAPS) flight touched down on September 13 in Arizona ending the most ambitious and successful Zephyr flight campaign to date. The flight campaign demonstrated how Zephyr could be used for future operations, flying outside of restricted airspace and over airspace shared with commercial air traffic. Carrying an Optical Advanced Earth Observation system for Zephyr (OPAZ) payload, Zephyr proved its operational value to provide instant, persistent, and improved situational awareness.

With its ability to remain in the stratosphere for months at a time, Zephyr will bring new see, sense and connect capabilities to both commercial and military customers. Zephyr will provide the potential to revolutionize disaster management, including monitoring the spread of wildfires or oil spills. It provides persistent surveillance and will be able to provide communications to unconnected parts of the world. Photos courtesy of Airbus and Australian Defense Magazine.

Thanks to CDR David Place (USN/Ret), davidplace47[at]gmail[dot]com, and Robin E. Alexander, President ATC, alexander technical[at]gmail[dot]com, for their assistance with this report, the background for which appeared in their  # 21 - 26 - 22 OCTOBER 2021 edition of the UNMANNED SYSTEMS NEWS (USN).
David distributes the USN, a free, comprehensive newsletter in PDF format every week or two, as well as serial news flashes, from which this NREF news update was sourced. To be included in his distribution, simply send David a subscribe request to davidplace47[at]gmail[dot]com.