Automation in the Hotel of the Future
Submitted by tatwood on Sun, 09/04/2016 - 16:07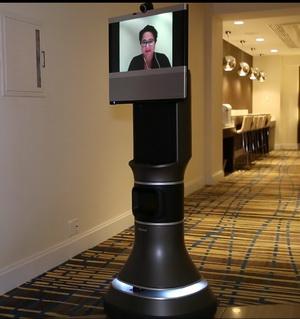 The following introduces this report: by Abha Bhattarai at the WashingtonPost.com website:
As you check into your hotel room this holiday weekend, you may be welcomed by a robot.
Hotel companies around the world have been racing to incorporate new innovations into their properties. Here, a look at some futuristic technology that may greet you during your next hotel stay.
1. Voice-activated rooms
You'll never have to get out of bed again, promises Aloft Hotels. Thanks to its Project: Jetson, guests at two of the company's properties can control their thermostats, lights, even music preferences, with the sound of their voice, Starwood Hotels & Resorts said in a statement:
Wake up hot at 2 am..? Simply ask Siri to adjust the temperature on the thermostat by saying "Hey Siri, cool the room" to your desired setting.
Singing in the shower but want a new track? Say "Hey Siri, put on my morning playlist."
The voice-activated rooms in Boston and Santa Clara, Calif., will come equipped with iPads that guests can use to browse the Internet and check the weather forecast.