Autonomous UAS Takes Off, Lands on Moving Off-road Vehicle at Night
Submitted by tatwood on Tue, 02/12/2019 - 15:21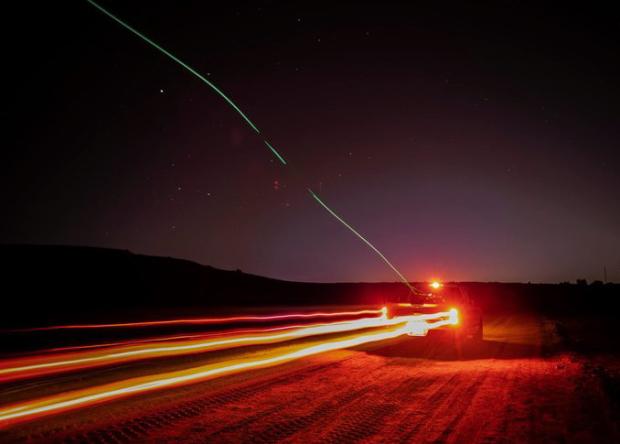 This is the first time that authorization has been given to a commercial UAS company to operate at MCAS Miramar's Autonomous Vehicle Proving Ground (AVPG). On any given day or night, the airspace includes fixed wing and rotary wing aircraft performing training flights, including the C-130, V-22, CH-53E, AV- 8B, F/A-18 and F-35B.

"This type of testing is critically important to prove that small UAS can safely be operated in close proximity to a high volume of military air traffic, which will continue to be the case as small UAS become proliferated more widely with operating forces," said Josh Wells, CEO and Co-Founder of Planck Aerosystems and former US Navy Pilot. "Through close coordination with Air Traffic Control leads from the Marine Corps, we were able to demonstrate that our technology could perform safe, autonomous missions, from moving vehicles, in national airspace - not only during the day but also at night. The team from MCAS Miramar and Marine Corps Installations Command is leaning forward and breaking down barriers to adoption of advanced new solutions that enhance capabilities for surveillance, reconnaissance, real-time situational awareness, and force protection within DOD."

Planck Aero's products open a new world of possibilities in UAS operations for both commercial
and government organizations.  For more information, please visit www.planckaero.com.

Thanks to Monica England, Monica[at]planckaero[dot]com and CDR David Place (USN/Ret), davidplace47[at]gmail[dot]com, for their assistance with this news report.