The BELL NEXUS, a Preview of the Upcoming XPONENTIAL 2019 PHOTO GALLERY!
Submitted by tatwood on Sat, 05/04/2019 - 19:46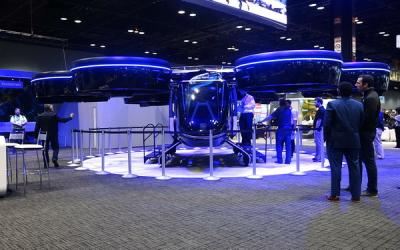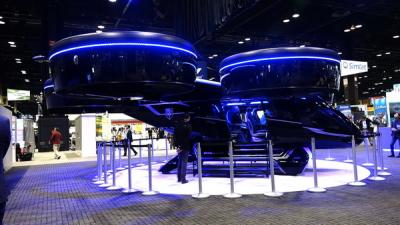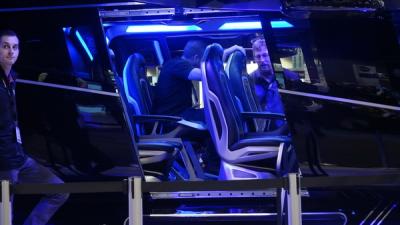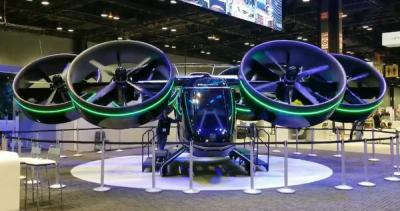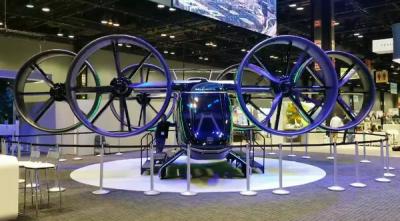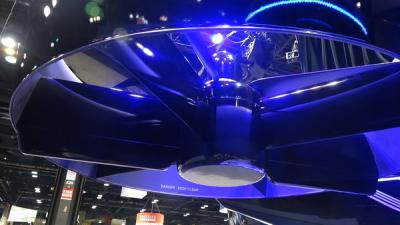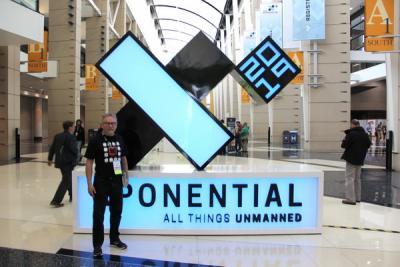 One of the most impressive exhibits at Xponential 2019 was the mockup of a full-scale multirotor, the Bell Nexus, that will autonomously shuttle people in the future.  The Bell Nexus fans are far quieter than helicopter blades, a major requirement in future inner-city aerial transportation. Nexus fans incorporate curved blade tips with the distance between blade tips and the contoured shroud carefully designed to minimize operational noise. A Bell engineer said the first prototype could be test flown within two years. This futuristic vehicle may be a commonplace within decades, a glimpse of future urban life. We will tell you more after next year's Xponential 2020, May 4-7, in Boston!

Standing at the Xponential 2019 show entrance is NREF photojournalist Mark Essenburg, photo courtesy of Lucien Miller of Innov8tive Designs. Images of the Bell Nexus interior and its fan blades tilting forward by Monica England of Planck Aero and who is AUVSI San Diego Lindbergh Chapter President. Nexus front and side views, cabin and fan detail, by Tom Atwood, NREF Executive Director.