Blue Origins "Club for the Future" Boosts STEM Careers in Space Exploration!
Submitted by tatwood on Tue, 06/15/2021 - 14:02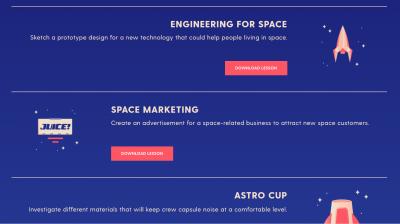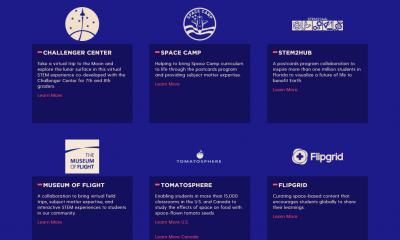 Founded by Blue Origin in 2019, Club for the Future is a foundation whose mission is to inspire future generations to pursue careers in STEM and to help invent the future of life in space. The Club and its collaborators are doing this through the Postcards to Space initiative, space-focused curriculum, and access to space on Blue Origin's rockets. Club for the Future offers free downloadable lessons on a variety of topics including Engineering for Space (sketch a prototype design for living in space), Space Marketing (create an ad for space-related business), and Astro Cup (investigate noise dampening materials for a crew capsule), and more. A diverse selection of additional activities include the Challenger Center (take a virtual trip to the lunar surface--for 7th and 8th graders), Space Camp (bringing space camp curriculum to life), and TOMATOSPHERE (enabling students in more than 15,000 U.S. and Canadian classrooms to study the effects of space on food). For details, please visit Blue Origin's Club for the Future.