In Celebration of National Robotics Week, iRobot® Launches the Create® 3 Educational Robot
Submitted by tatwood on Sun, 04/10/2022 - 10:53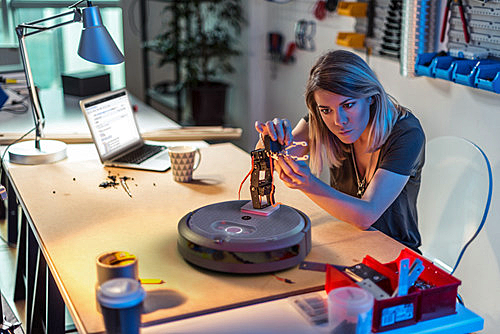 In Celebration of National Robotics Week, iRobot® Launches the Create® 3 Educational Robot
BEDFORD, Mass., April 5, 2022 /PRNewswire/ -- iRobot Corp., a leader in consumer robots, is expanding its educational product lineup with the launch of the Create® 3 educational robot – the company's most capable developer platform to date. Based on the Roomba® i3 Series robot vacuum platform, Create 3 provides educators and advanced makers with a reliable, out of the box alternative to costly and labor-intensive robotics kits that require assembly and testing. Instead of cleaning people's homes, the robot is designed to promote higher-level exploration for those seeking to advance their education or career in robotics.  Read iRobot's press release here.

The launch of Create 3 coincides with National Robotics Week, which began April 2 and runs through April 10, 2022. National Robotics Week, founded and organized by iRobot, is a time to inspire students about robotics and STEM-related fields, and to share the excitement of robotics with audiences of all ages through a range of in-person and virtual events. See Robotics-World.com for a summary of the Create3 and related iRobot initiatives.