A Closer Look: AlarisPro's UAS Fleet Management Software
Submitted by tatwood on Wed, 06/01/2022 - 15:51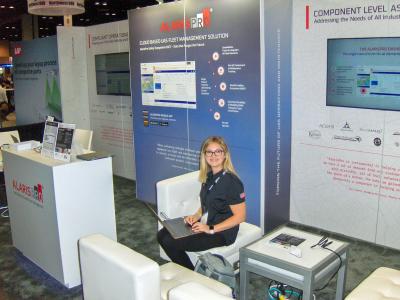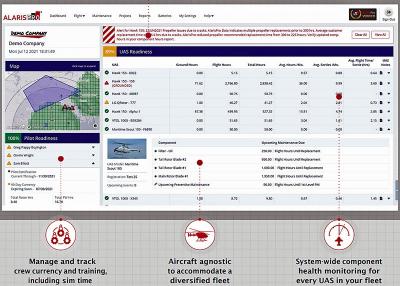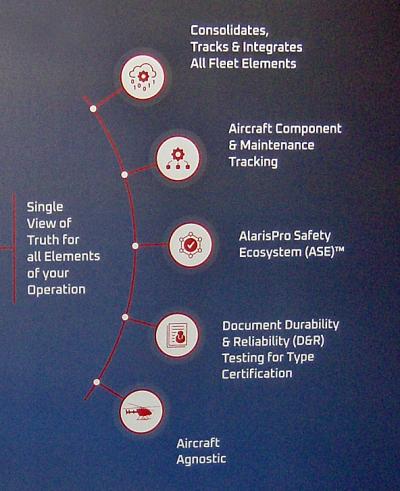 At Xponential 2022 in Orlando, Florida, we spent some time at the AlarisPro booth to discuss their advanced fleet management software for the unmanned aircraft systems (UAS) market. The Baltimore-based company was founded in 2019 by a group of aviation experts "to induce and foster a culture of safety and innovation in the UAS community that benefits all stakeholders: Operators, Manufacturers, Component Suppliers, and Regulators."

AlarisPro's cloud-based software provides UAS operators with a single, consolidated view of fleet operations to maximize crew efficiency, logistics and maintenance costs, as well as offer helpful guidance with FAA regulatory compliance issues. AlarisPro software provides manufacturers with systematic tracking of components and their life cycles, as well as UAS systems airworthiness assessments throughout the aircraft lifecycle, with early warning alerts to prevent system incidents, and much more. For more details on the company and its software, download this datasheet, and visit the AlarisPro website, here.  Watch a video on AlarisPro.

Photos by Jim O'Brien and courtesy of AlarisPro. This story was originally featured on Kerrwil Media's Robotics-World, where additional breaking robotics news is constantly updated—check out Robotics-World.com!