A Closer Look: Iris Automation at Xponential 2022
Submitted by tatwood on Wed, 06/01/2022 - 20:03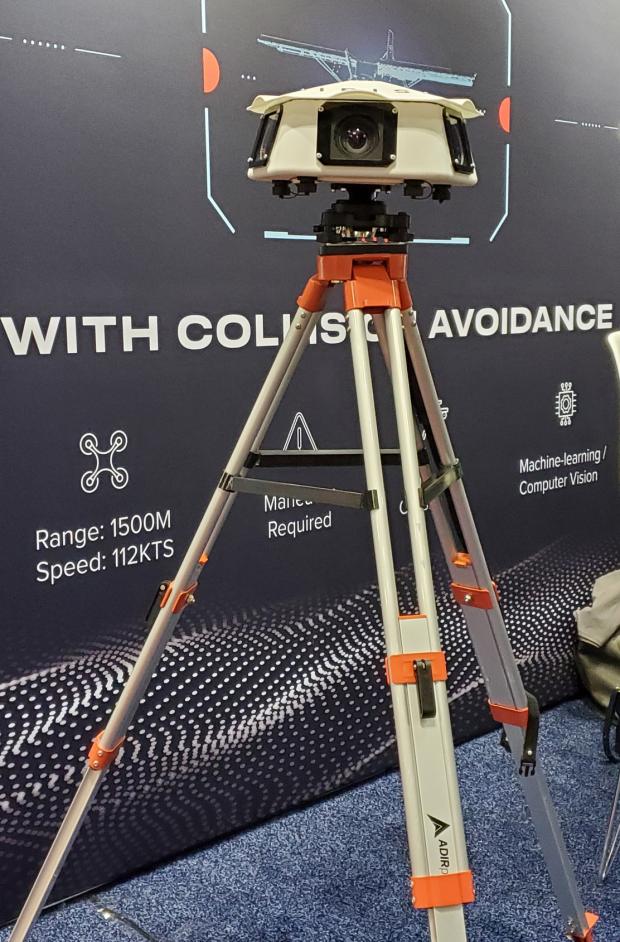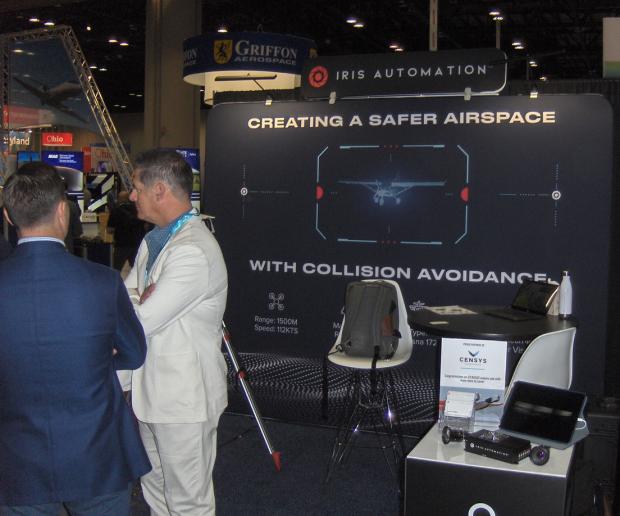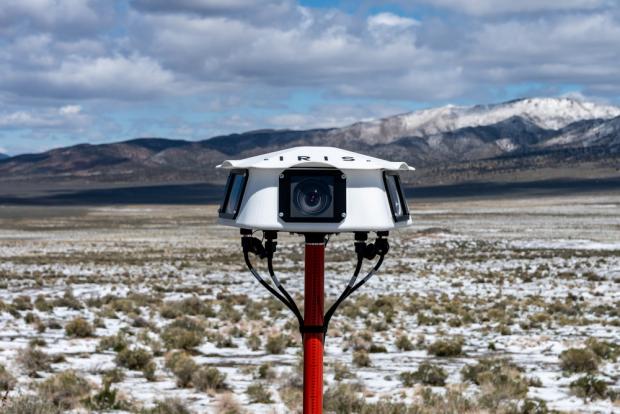 At Xponential 2022 in Orlando, we caught up with Lori DeMatteis, Iris Automation's global vice president of customer success, and got more information about its Casia G system, a 360-degree ground-based detect-and-avoid airspace perimeter monitor. Iris Automation is a safety avionics technology company pioneering on- and off-board perception systems and aviation policy services that enable customers to build scalable operations for crewed and uncrewed aircraft, across numerous industries. The company's Casia system runs either onboard an unmanned aerial vehicle (UAV) or in a ground-based configuration (Casia G, shown on a tripod).

Using the same patented AI and computer vision technology as Iris Automation's onboard solutions, Casia G provides a full optical, 360-degree field of view designed to detect, alert and enable operators to avoid both cooperative and non-cooperative aircraft for safe beyond visual line of sight (BVLOS) flight. Casia G creates a perimeter of monitored airspace for UAVs to perform work safely, without additional payload. It can be used for operations in fixed or temporary locations, supporting drone operations and augmenting or replacing human visual observers. Iris Automation works closely with civil aviation authorities globally as they implement regulatory frameworks to ensure BVLOS is conducted safely. Iris partners on multiple FAA ASSURE and BEYOND UAS Integration Programs, and also partners with Transport Canada's BVLOS Technology Demonstration Program.

Casia G can be expanded by adding additional units in a mesh to create a network of detection nodes for large-area air risk mitigation. The system then provides a single feed of cooperative and non-cooperative air traffic, available to an operator's Unmanned Aircraft System Traffic Management (UTM) system. This provides a path to approvals for both larger area and one-to-many operations by enabling a holistic view of the airspace. Iris said the Casia G system has already obtained a BVLOS waiver on behalf of the City of Reno, and the company is in the process of proving additional deployment patterns and concepts of operation with the FAA. Watch a video here.  Photos by Jim O'Brien and courtesy of Iris Automation. For more details on Iris Automation, visit its website here.  This story was originally featured on Kerrwil Media's Robotics-World, where additional breaking robotics news is constantly updated—check out Robotics-World.com!