A Closer Look: MARTAC T38 Unmanned Surface Vessel
Submitted by tatwood on Tue, 05/31/2022 - 21:12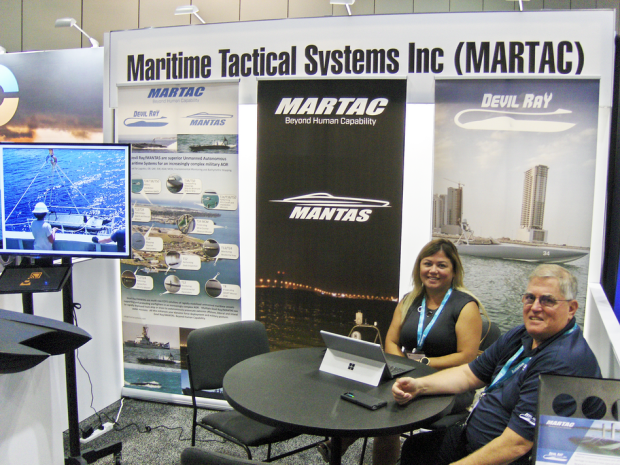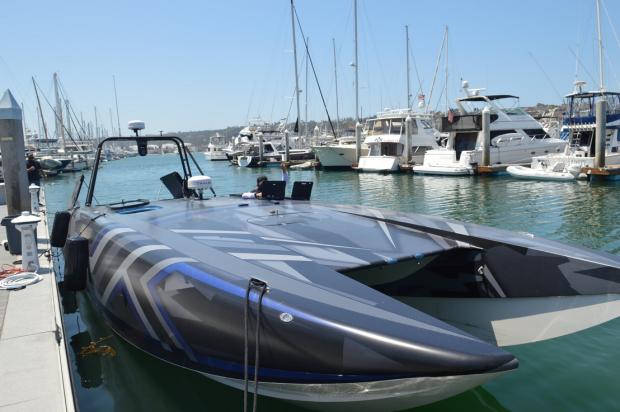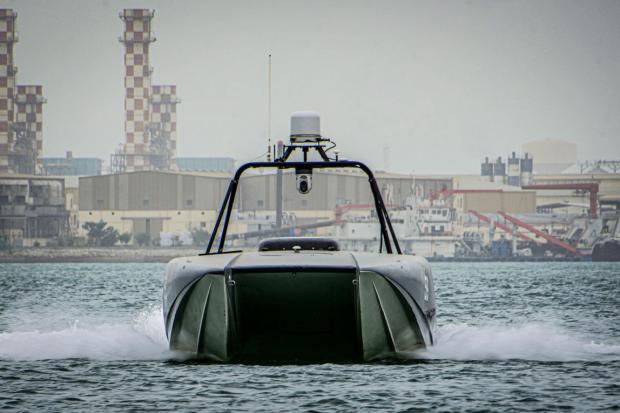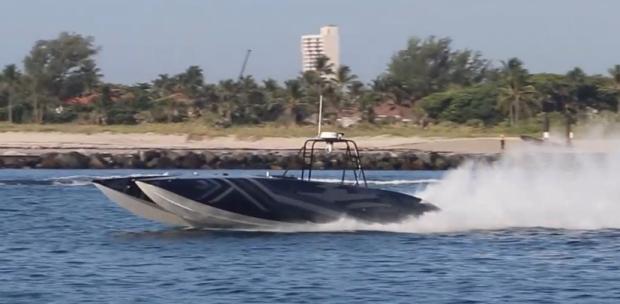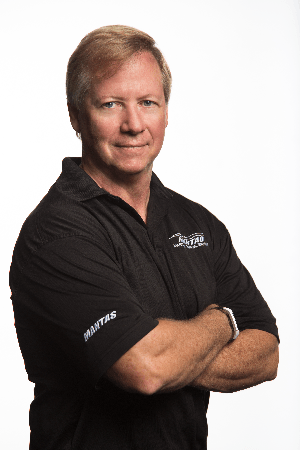 One of the more interesting technologies that we saw at this year's Xponential 2022 in Orlando, Florida, was at the Maritime Tactical Systems booth (MARTAC). The MARTAC T38 is a 38-foot autonomous boat that can cruise the waters at up to 80 knots, and make tight, high-velocity turns in the water.  We were fortunate to have a few minutes speaking with MARTAC CEO Bruce Hanson on a very busy show floor. He explained that MARTAC's unmanned surface vessels (USVs) can be controlled from anywhere in the world through a choice of communications technology, whether it's 4G, 5G, or other established standards.
      With their own stealth twist, MARTAC USVs can go into "gator mode" (decks awash), and lurk just beneath the surface to avoid detection. The 38-foot "Devil Ray" USV (pictured), one of the vehicles in the Devil Ray family of unmanned watercraft, is currently deployed in waters near Bahrain.  Hanson said MARTAC USVs have also been tested in swarms of up to 10 USVs, and are "adaptable and scalable" to much larger swarm deployments for applications such as fleet protection. He suggested that sophisticated sense and avoid capabilities are well along in development.

Key features
-Flexible size configurations can range from 6 feet (2m) to 60 feet (18.28m)
-Electric propulsion MANTAS or diesel/electric for the larger Devil Ray
-Independent twin screw systems
-Fuel cells for extended endurance and persistence for open ocean operation
-Next generation ultra-safe Low-Lithium batteries for C5ISR and vessel operations
-High-speed surface operations include "burst speed" capability, with greater than 6G tight turns
-Extended ranges at cruise speeds
-High-precision loitering and station-keeping for persistence in open ocean and littoral waterways
-Fully autonomous, semi-autonomous and full operator control modes
-Sensor and communications agnostic
-Suitable for unaided air drop operations (MANTAS)

Photos by Jim O'Brien and courtesy of Martac Systems. For more details on the system, please visit the MARTAC website. This story was originally posted on Kerrwil Media's Robotics-World, where additional breaking robotics news is constantly updated—check out Robotics-World.com!