A Closer Look: maxon Group at Xponential 2022
Submitted by tatwood on Tue, 05/31/2022 - 15:13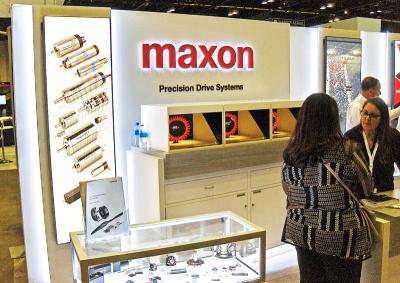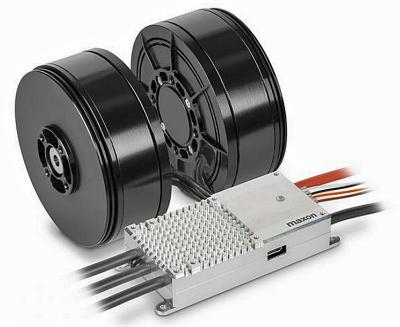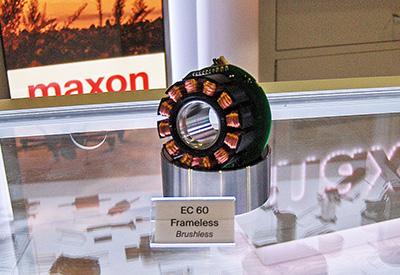 During the recent Xponential 2022 event in Orlando, we visited the maxon Group, and had the pleasure of speaking with Debora Setters, maxon's national marketing manager, as well as Michael Whisnant, business development manager for aerospace, and Marco Sicher, Michael's European counterpart, based in Sachsein, Switzerland. maxon's booth at Xponential featured the company's latest motors and drives that operate with UAVs and robots.

maxon has been in the news worldwide given that maxon motors and electronics powered the Mars Ingenuity helicopter's famous aerial surveys. We learned that maxon motors are also used in a number of other space flight systems, including drives for rocket engine valves, solar array deployment mechanisms, actuators for docking and separating systems, and in "mission-specific mechanisms for research spacecraft and robotic probes, in particular for the Moon and Mars."

maxon motors are also used in numerous commercial applications on terra firma, where precision motors and drives are needed. For example, maxon recently released a new family of custom drives for UAVs and drones, led by the EC 69 flat UAV motor and matching UAV-ESC 52/30 ESC. The maxon EC 69 flat UAV motor and ESC is a brushless motor optimized for unmanned aerial vehicles and drone applications. The EC 69 flat UAV motor and ESC are designed to deliver high torque and power density with minimal vibration, as well as a long service life.  maxon noted drones powered by this motor are designed for inspection tasks in constricted environments such as chimneys, shafts, and tanks, and for agriculture and industrial inspections, among other applications. Details here on how maxon motors played a key role for an America's Cup winning team.  Photos show the maxon booth (Debora Setters, right), the EC 69 flat UAV motor and ESC, and an EC 60 Frameless Brushless motor on display.  For more details on the company's UAV offerings, Visit the maxon Group website here.
Photos by Jim O'Brien and courtesy of maxon motors. This story was originally posted on Kerrwil Media's Robotics-World, where additional breaking robotics news is constantly updated—check out Robotics-World.com!