Crewless Royal Navy Submarine to Guard Britain's Underwater Cables
Submitted by tatwood on Wed, 12/28/2022 - 14:42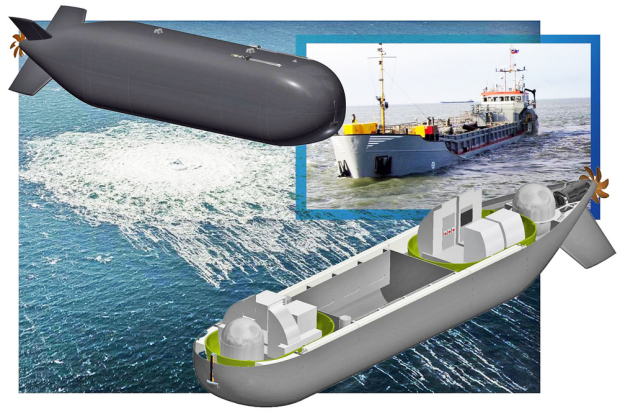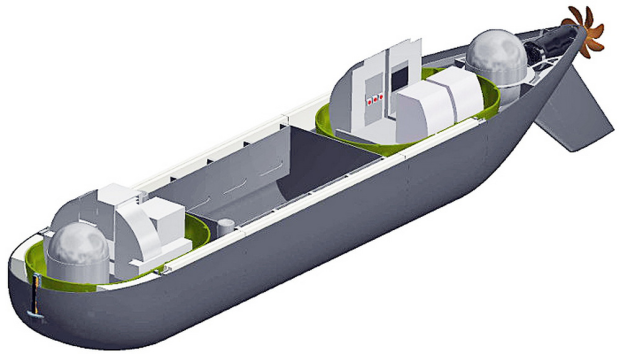 As reported by Thetimes.co.uk, the Royal Navy is planning to buy a submarine the size of a double-decker bus to protect Britain's underwater cables. The autonomous vessel, which can withstand pressures at extreme depths, will be the first uncrewed submarine in the British fleet.  It will monitor potentially hostile activity by ships and submarines that might pose a threat to the British navy or to key infrastructure such as deep-sea cables and pipelines. The sub will be built by Plymouth-based tech firm MSubs. The project will be funded by the Anti-Submarine Warfare Spearhead program, run by the Royal Navy's "Develop Directorate." At 12m long and 2.2m in diameter, the 17-ton sub can fit inside a shipping container. Protecting the safety and integrity of European subsea power and fiber-optic cable links is becoming an increasing concern, especially in light of the suspected sabotage of the Nordstream pipeline. For more information, visit 4coffshore.com/news here.

Thanks to CDR David Place (USN/Ret), davidplace47[at]gmail[dot]com, and Robin E. Alexander, President ATC, alexander technical[at]gmail[dot]com, for their assistance with this report, the background for which appeared in their  # 22 - 18 - 9 DECEMBER 2022 edition of the UNMANNED SYSTEMS NEWS (USN).
David distributes the USN, a free, comprehensive newsletter in PDF format every week or two, as well as serial news flashes, from which this NREF news update was sourced. To be included in his distribution, simply send a subscribe request to davidplace47[at]gmail[dot]com.