DARPA Project may Boost NAVY ROVs a Decade, but Optionally Manned or Unmanned?
Submitted by tatwood on Sun, 05/10/2020 - 15:59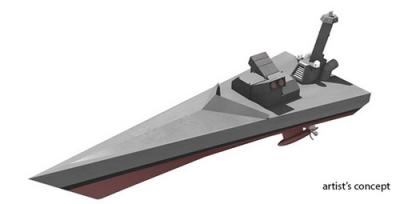 C4ISRnet.com quoted Leahy: "What we're able to do is link to that group [developing USVs for the Navy], get information about what missions they are trying to accomplish, the sizing and other constraints, feed that into NOMARS project so that we can take the same class of ship – looking at the same ideas in terms of a hull form – and when we are successful we can dump that right into their tranche and pull that forward a decade from where it might have been on a traditional path."
Thanks to CDR David Place (USN/Ret), davidplace47[at]gmail[dot]com, and Robin E. Alexander, President ATC, alexander technical[at]gmail[dot]com, for their assistance with this report.

David offers a free, comprehensive news report on unmanned systems and robotics, the Unmanned Systems News (USN), in PDF format that is distributed every week or two, as well as serial news flashes, from which this news update was sourced. To be included in his viewership, simply send David a subscribe request to davidplace47[at]gmail[dot]com.