ES Aerospace SBIR Award from NASA to boost R&D on eVTOL Tech and UAM with Passenger Comfort a Key Focus
Submitted by tatwood on Mon, 06/17/2019 - 21:49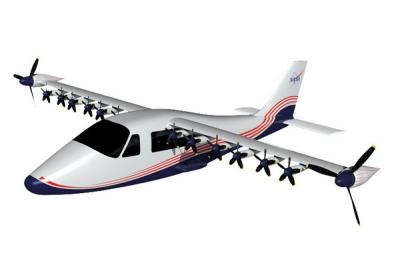 As reported by SUASNews.com, ESAero's proposal, "Validation of UAM Dynamics Modeling Tool Suite Using Scaled Modular Aerial Research Testbed," will comprehensively address a gap in knowledge due to a lack of publicly available datasets for the dynamic handling qualities of UAM and eVTOL aircraft powered by all-electric or hybrid-electric propulsion systems.

ESAero will develop the Scaled Modular Aerial Research Testbed (SMART) vehicle to allow installation of modular vertical lift systems with modules representing common UAM aircraft configurations. The "as-built" vehicle characteristics and flight test data of three different UAM configurations will be provided as deliverables at the conclusion of the effort, enabling validation of UAM and rotorcraft dynamic tools suites specifically designed for eVTOL.

This will include the results of the Phase I work, which is a comprehensive tool suite for the quantitative assessment of UAM aircraft ride qualities with respect to passenger comfort.  Image courtesy of ES AERO.  For more information, please visit www.esaero.com.