FlyDragon Announces 6-Hour eVTOL UAV for Mapping & Surveillance
Submitted by tatwood on Sat, 05/14/2022 - 18:45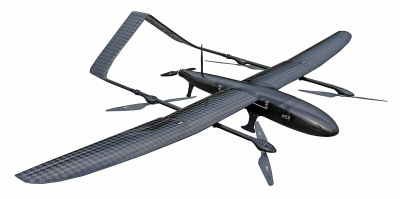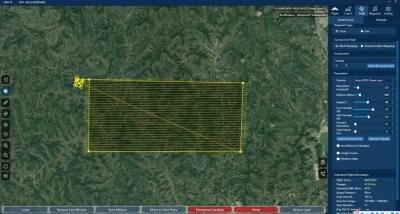 As we assume, the capabilities of drones continue to evolve. FlyDragon Drone Tech has released the FDG30 Mako Shark, an ultra-long endurance, fully electric hybrid eVTOL fixed-wing UAV designed for aerial mapping and survey. It has a payload capacity of 1.5 kgs and a flight endurance of up to 6 hours.

The FDG30 integrates a high-accuracy GNSS RTK / PPK module that has a differential data update rate of up to 10 Hz. With its advanced GNSS PPK data processing and photogrammetry software, mapping results are accurate to a centimeter level. It can follow moving vehicles with an auto tracking system.

The FDG30 uses a Zoom x40 + x8 digital -Dual EO-IR stabilized camera, with a 19mm lens 640*512 IR thermal sensor within a 3-axis high-precision gimbal supporting:
-IR thermal and EO PIP switch
-IR color palette switch
-Photography and video
-Target tracking
-Thermal digital zoom
-AI-based vehicle and people detection
Watch a video at: https://youtu.be/Q5CY92vG5pk?t=3

Thanks to CDR David Place (USN/Ret), davidplace47[at]gmail[dot]com, and Robin E. Alexander, President ATC, alexander technical[at]gmail[dot]com, for their assistance with this report, the background for which appeared in their  USN # 22 - 8 - 5 MAY 2022 edition of the UNMANNED SYSTEMS NEWS (USN).
David distributes the USN, a free, comprehensive newsletter in PDF format every week or two, as well as serial news flashes, from which this NREF news update was sourced. To be included in his distribution, simply send a subscribe request to davidplace47[at]gmail[dot]com.