At Future Tactical UAS Rodeo, U.S. Army Blown Away By New Drones (In Rain)
Submitted by tatwood on Tue, 03/09/2021 - 13:26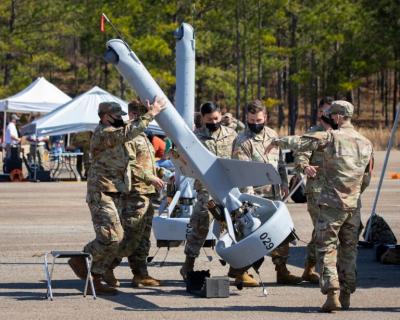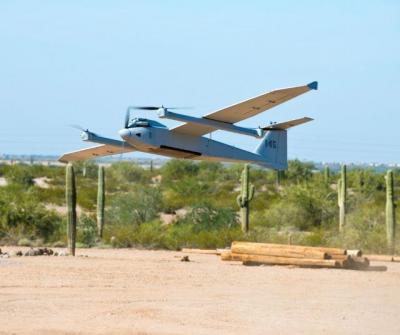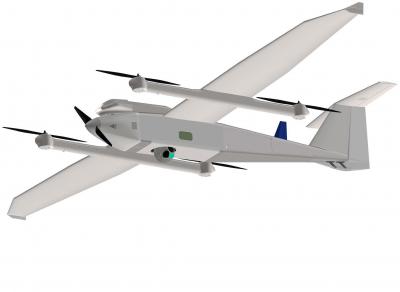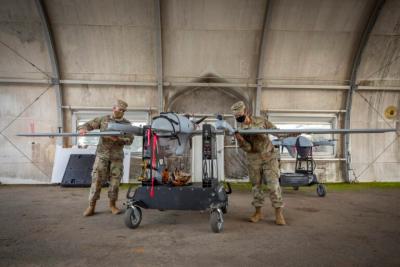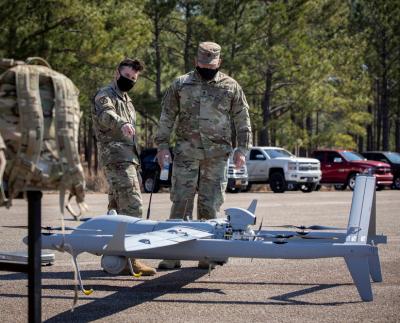 The Martin V-BAT, Arcturus Jump 20, L3 Harris FVR-90, and Textron/AAI Aerosonde recently performed impressive flight demonstrations at the Future Tactical UAS rodeo.  All four drones at a Future Tactical UAS rodeo made a powerful impression on attending Army officers and troops, even when rain swept in that would've grounded the current RQ-7 Shadow drone. The US Army was reportedly pleased with the performance of the four UAV demonstrators. The new systems can be set up in a third the time of the legacy Shadow system, and no runway is required. Photos and story courtesy of Martin UAS, Arcturus UAV, L3 Harris, and Textron, via Breakingdefense.com and Flightglobal.com.
Thanks to CDR David Place (USN/Ret), davidplace47[at]gmail[dot]com, and Robin E. Alexander, President ATC, alexander technical[at]gmail[dot]com, for their assistance with this report, background for which appeared in their  # 21 - 6 - 5 MARCH 2021 edition of the UNMANNED SYSTEMS NEWS (USN).
David distributes the USN, a free, comprehensive newsletter in PDF format every week or two, as well as serial news flashes, from which this NREF news update was sourced. To be included in his distribution, simply send David a subscribe request to davidplace47[at]gmail[dot]com.