General Atomics 'LongShot' Unmanned Jet Fighter Prototype to carry Air-to-Air Weapons
Submitted by tatwood on Sat, 08/12/2023 - 13:16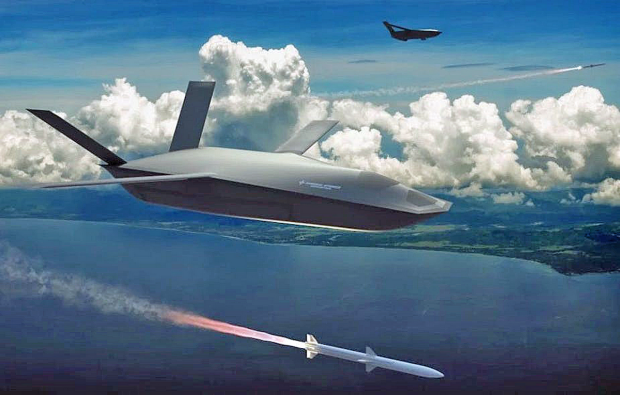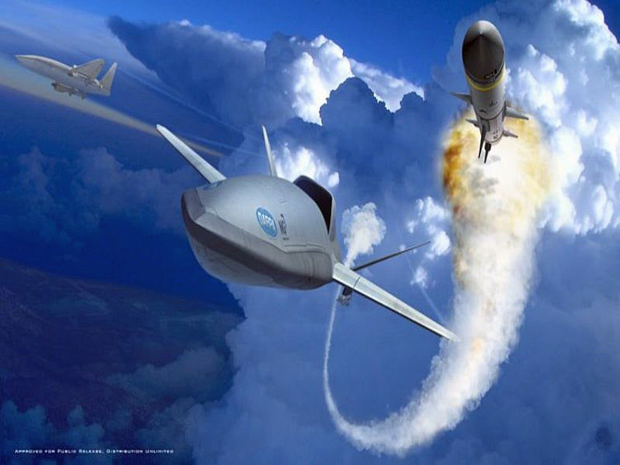 In February 2021, three defense companies, General Atomics, Lockheed Martin, and Northrop Grumman, received contracts from DARPA for the first phase of the LongShot attack UAV program.  LongShot will be launched from aircraft like a missile and will be able to deploy several of its own air-to-air weapons. 
As reported by Militaryaerospace.com, "U.S. military researchers needed a company to build and flight-test a prototype unmanned aerial vehicle (UAV) able to fire several of its own air-to-air weapons. They found their solution from General Atomics Aeronautical Systems Inc. in Poway, Calif.  Officials of the U.S. Defense Advanced Research Projects Agency (DARPA) in Arlington, Va., announced an $82.6 million contract to General Atomics late last month for the third phase of the LongShot project. The LongShot aircraft essentially will be an unmanned jet fighter-bomber with missiles attached to hardpoints underneath the wings, on the fuselage, or possibly in internal weapons bays for enhanced stealthiness. The idea is to extend aircraft engagement ranges from beyond the reach of enemy weapons to reduce risks to manned aircraft." Visit Airforce-Technology.com, a B2B website, with Longshot details, here. Photos courtesy of Northrop Grumman and General Atomics, via Militaryaerospace.com.

Our thanks to CDR David Place (USN/Ret), davidplace47[at]gmail[dot]com, and CAPT Julio Gutierrez (USN/Ret) for their assistance with this report, the background for which appeared in David's # 23 - 10 - 3 AUGUST 2023 edition of the UNMANNED SYSTEMS NEWS (USN). David distributes the USN, a free, comprehensive newsletter in PDF format every three to four weeks as well as serial news flashes, from which this NREF news update was sourced. To be included in his distribution, simply send a subscribe request to davidplace47[at]gmail[dot]com.