Heavy-Lift Unmanned Helicopters for Cargo, Logistics, Forestry & Firefighting
Submitted by tatwood on Sun, 07/23/2023 - 21:20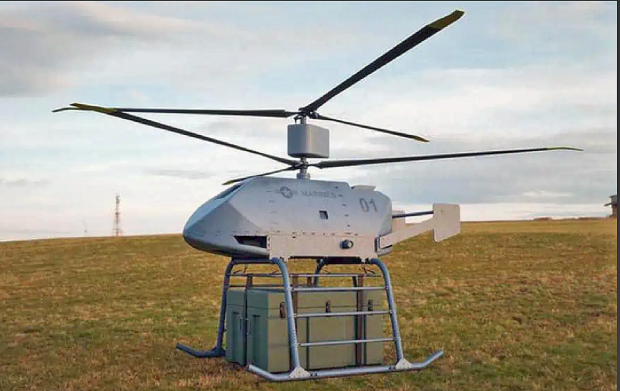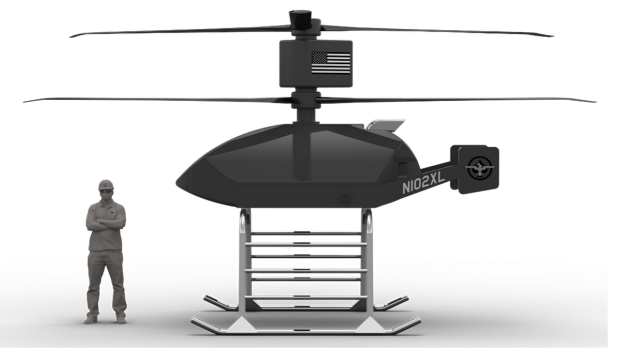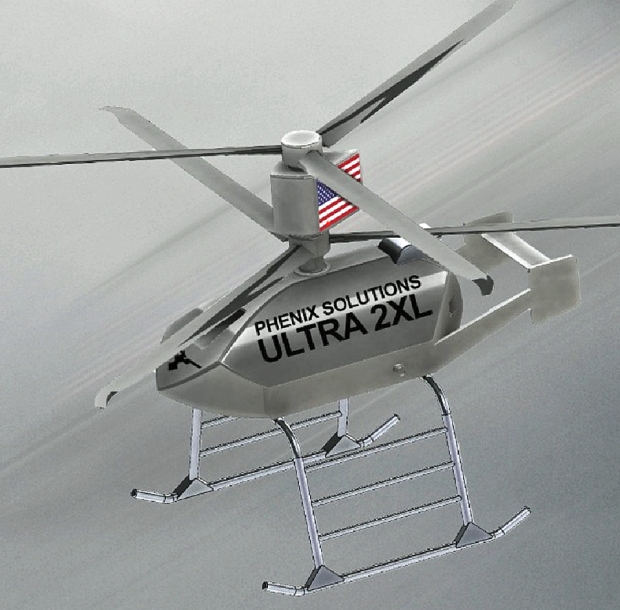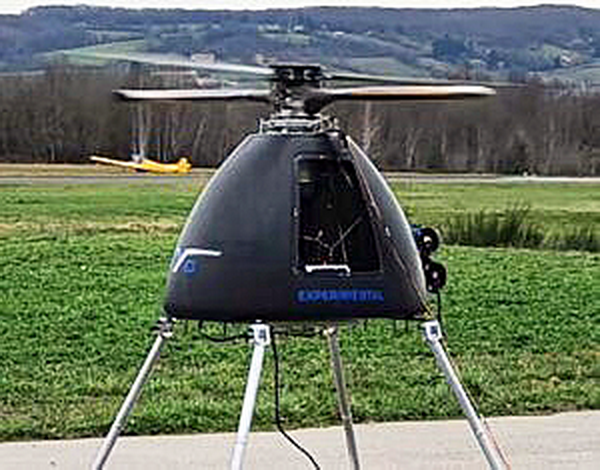 The Phenix Ultra 2XL shown is a state-of-the-art heavy-lift UAS, featuring a unique and highly stable coaxial rotor design, making it ideal for large cargo payloads. Driven by the certified and proven Rolls-Royce RR300 turbine engine, the powerful unmanned helicopter boasts a payload capacity of 1500 lbs and a range of up to 300 nautical miles. The system has been designed with TRL (Technology Readiness Level) 9 avionics as well as an advanced communications system for BVLOS (beyond visual line of sight) operations. The coaxial rotor system provides a significant increase in stability and power-to-weight ratio compared to traditional designs. It also removes the need for a tail rotor, reducing the overall footprint and allowing two aircraft to be stored and transported in a 20ft container.
The last photo shows the Half-Pint, a smaller entry in Phenix's family of heavy-lift unmanned helicopters, providing a 410-lb carrying capacity and a flight endurance of up to 90 minutes. The innovative aircraft uses a proprietary propulsion design driven by ejection of gases from the turbojet engine. The rugged helicopter UAV is easy to operate and thanks to a low number of moving parts, requires minimal maintenance. Like the Ultra 2XL, it can be outfitted with a range of sensors, payloads and equipment for multi-mission performance.
Phenix Solutions (Phenix) is a leading developer of mission-critical unmanned aerial systems (UAS), specializing in heavy-lift drone platforms, building and integrating certified systems, and flight training. Its versatile heavy-lift helicopter UAVs can be equipped to undertake a wide range of missions, including logistics, firefighting and forestry management. Unmanned Systems Technology (UST) is a smart sourcing platform used to find suppliers of technical products in the unmanned systems sector.  UST notes that its multi-mission helicopter UAV platforms are designed, engineered and assembled in the USA and meet strict FAA certification conformity and quality standards.  UST has recently announced Phenix as a supplier partner. Photos courtesy of Phenixuas.com and Unmannedsystemstechnology.com.
Our thanks to CDR David Place (USN/Ret), davidplace47[at]gmail[dot]com, for his assistance with this report, the background for which appeared in the # 23 - 9 - 22 JULY 2023 edition of the UNMANNED SYSTEMS NEWS (USN). David distributes the USN, a free, comprehensive newsletter in PDF format every three to four weeks  as well as serial news flashes, from which this NREF news update was sourced. To be included in his distribution, simply send a subscribe request to davidplace47[at]gmail[dot]com.