Hitec MD10 Robot Action Camera -- miniature, capable, and for roboticists of all skill levels!
Submitted by tatwood on Sat, 11/07/2015 - 19:16
Record all your movements while having fun!
by Carol Lynn Hazlett
SEE THE VIDEOS!
HitecRCD MD10 Aerial Video
https://vimeo.com/148590126
A Minds-i team flew the HitecRCD MD10 micro-size robot action camera on a Minds-i multirotor drone, and check out the spectacular footage they captured! This video shows the high definition capability of the MD10 video camera.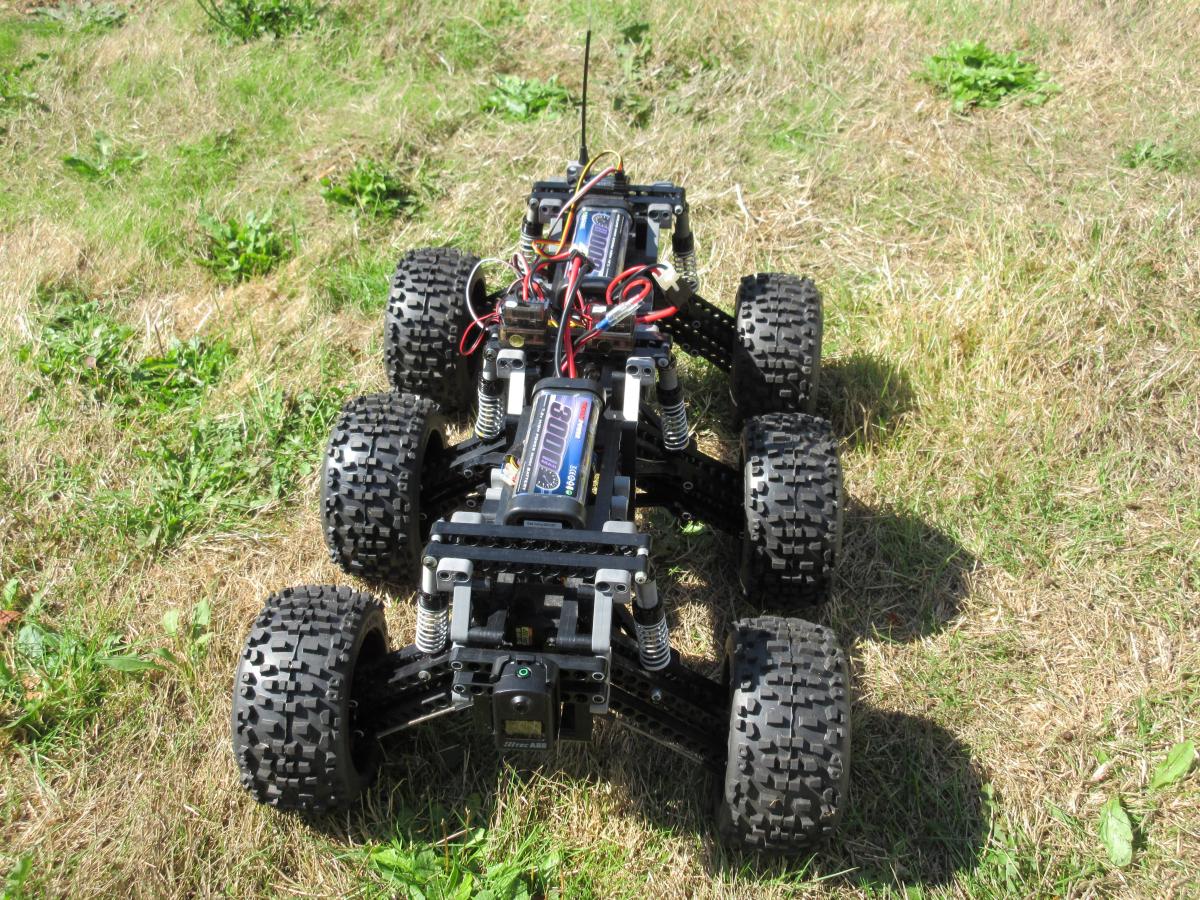 Minds-i 6X6 Robot Rover in Action
https://vimeo.com/147150630
The Minds-i 6x6 robot chassis ambles over lumpy terrain, carrying the HitecRCD MD10 camera.
Minds-I HydroCar Carries MD10 Camera
https://vimeo.com/147148289
In this video, a Minds-i Hydrogen cell powered car carries the HitecRCD MD10 camera to capture some of the action photography shown in this review.

Features
- 1080p30fps / 720p60fps / WVGA 120fp
- 8 Megapixel Shooting
- 180° Image Flip Feature
- 8 MP / 8fps Burst
- intelligent Voice Control
- 4X Digital Zoom while Recording
- Wi-Fi Connection with 328 ft. Range
- IP-68 Waterproof Housing with 20 meters Diving Depth (Included in Full Package Only)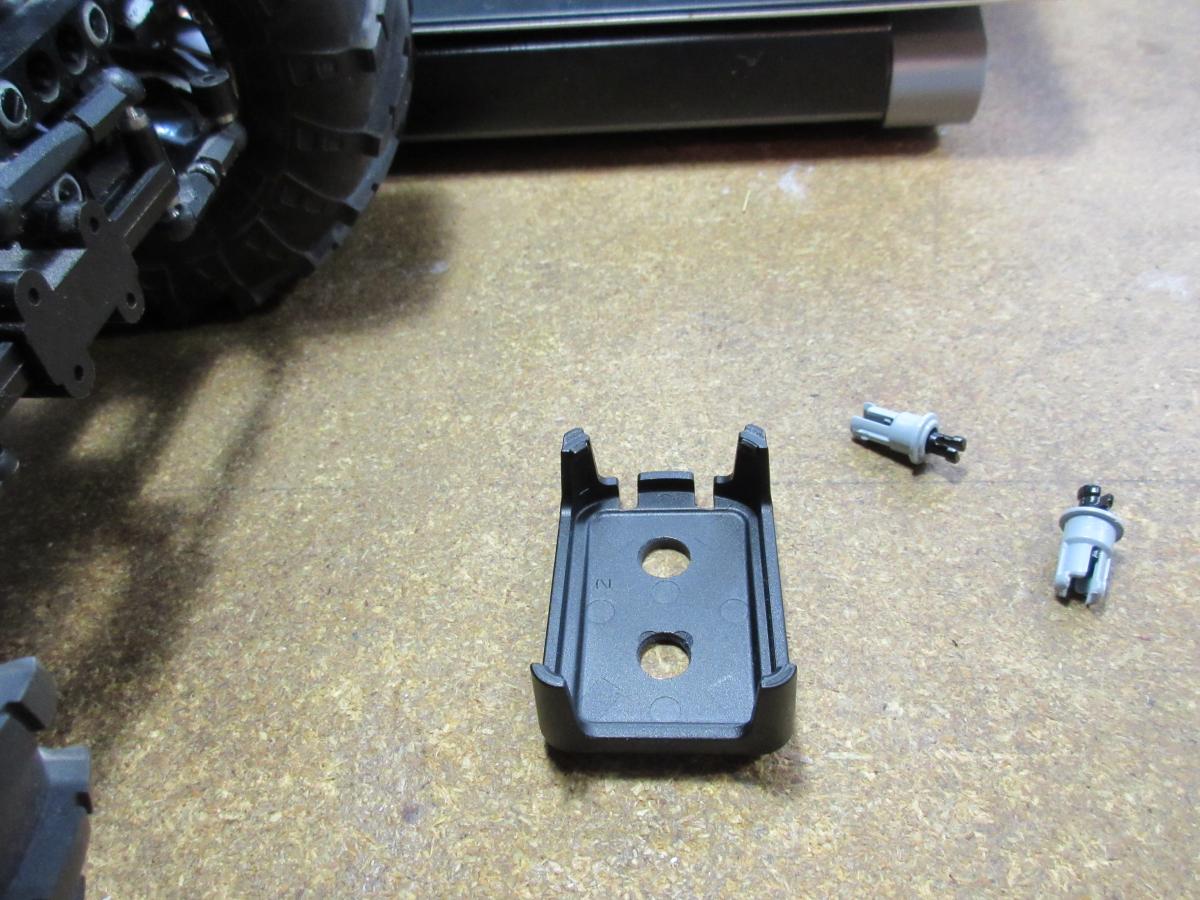 This adapter is used to mount the MD10 camera to the UGV. Next, we will mount the MD10 in the adapter.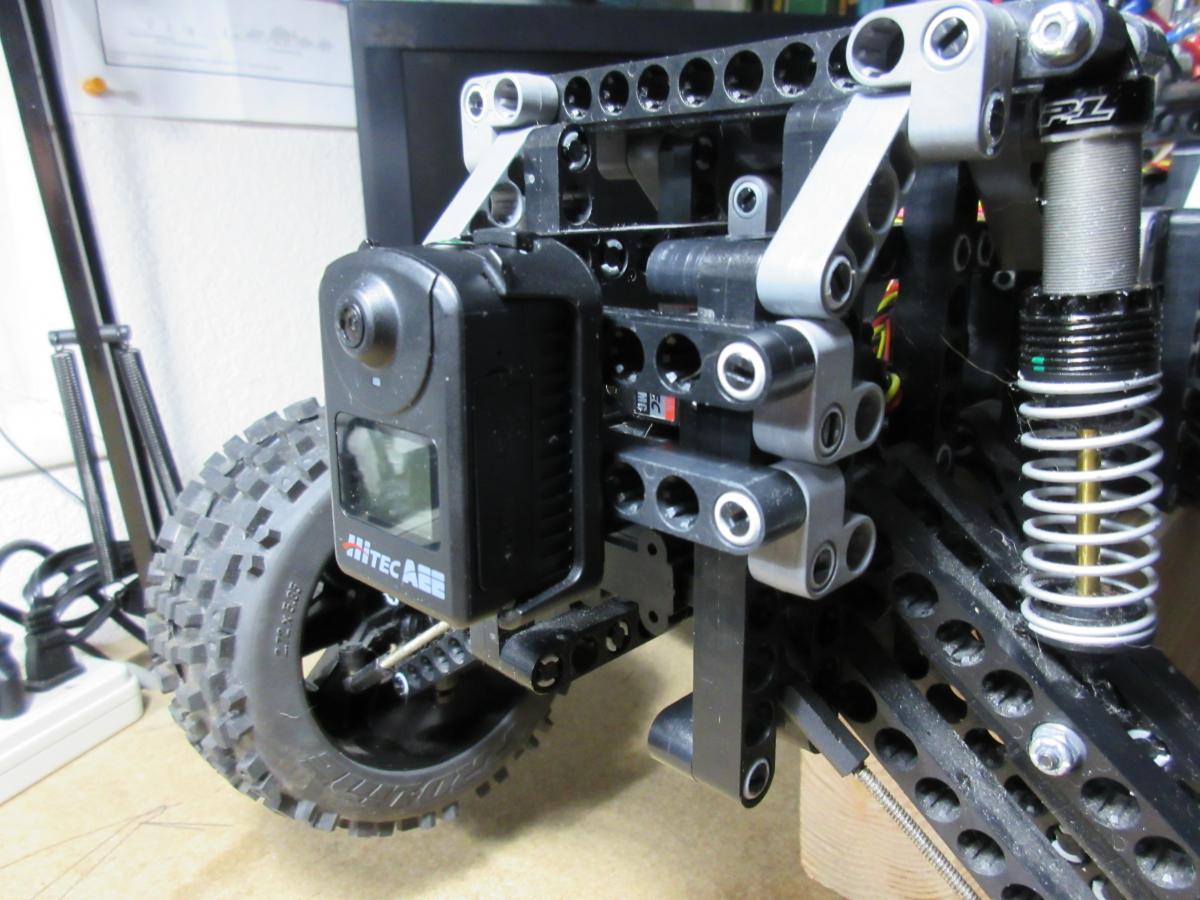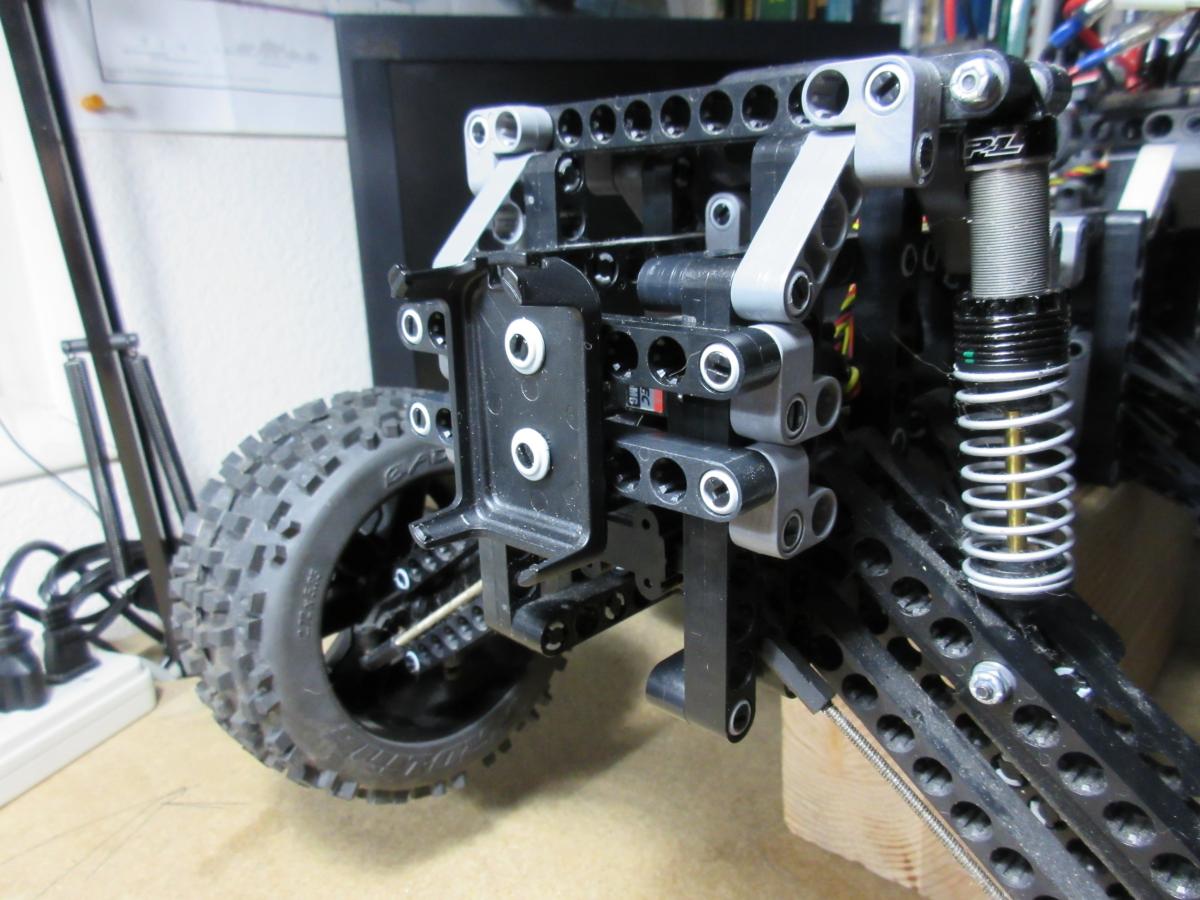 This tiny sports camera has a lot of features for recording the world around you.  It is a small UHD (Ultra High Definition) camera with Wi-Fi communications built in, high definition image capabilities, voice storage features, a real time display on an LED readout, video recording and the ability to record very high definition still photos.  There are a lot of features to this camera that are outlined in the Specifications Box in this article, and you can read much more about detailed specs that extend beyond this capsule review at the HitecRCD website, http://hitecrcd.com.
There quite a few adapters available from Hitec to mount or clip the camera to many different objects.  It comes with a clip which I found to be incredibly strong (meaning I had to get my husband to open it!).  I used the holder attached to the package the camera came in to mount it.  The vehicle I chose for this review is  a MINDS-I (pronounced "mind's eye") 6-wheel Truck chassis.  This is an interesting, 3-component vehicle, with each articulated 2-wheeled segment gripping the ground with rubber-tired, 6-inch diameter wheels. It rolls and even ambles over rough terrain as it is a true all-terrain vehicle.
The MINDS-I rovers are extensively used in robotics education from junior high to college levels, and by hobbyists of all ages, and have set an unrivaled standard in the outdoor unmanned ground vehicle (UGV) category. Their wheels are about 6 inches in diameter, and they have no problem traversing RoboMagellan courses, park grounds, and probably, your backyard. See them in action in the videos accompanying this article.
To mount the camera, all I had to do was drill two 3/16th inch holes that matched the hole spacing in the Minds-i beams on the rover (and that are a standard part of the Minds-i kits).  It made for a quick and easy mount.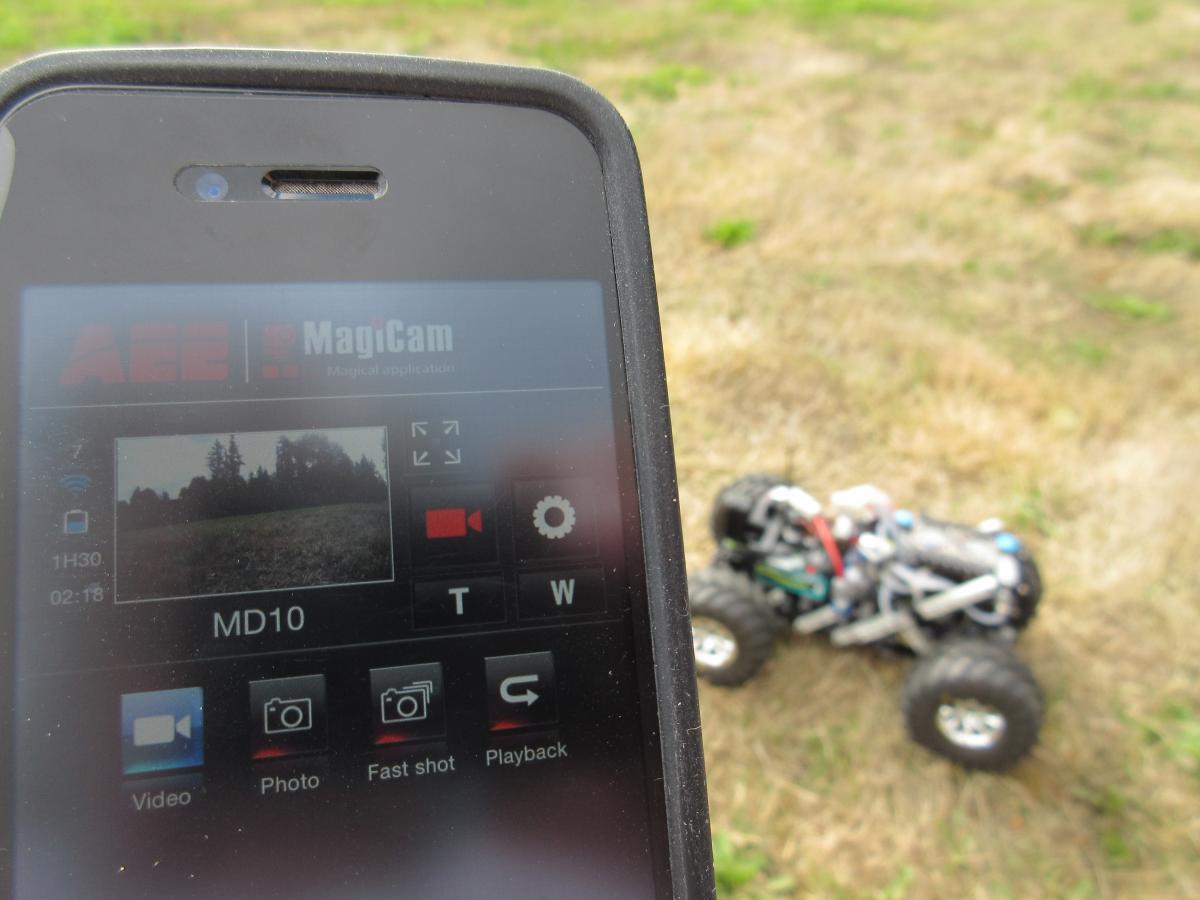 Note the "Robot's Eye View" displayed on the author's smartphone.
Camera Programming
The camera has an LCD on the front of it to make programming it easy.  The indicator also helps you know what mode the camera is in.   We recommend that you consider initially programming your camera indoors to become familiar with the system, as in outdoors environments, you will want to head for the shade for any last minute adjustment of the programming parameters.  In very bright sunlight on a cloudless midday excursion, the glare can interfere with clearly seeing the indicator lights. 
Voice Activation
The camera can use an SD card of up to 64G so it does hold a lot of video!  One very interesting feature is the camera can be voice activated to start shooting the video.  As with bigger video systems you can also date and time-stamp your videos and pictures.
I decided to use it on my trusty Robomagellan robot while I was testing two different chassis designs offered by Minds-i. I was very curious to see which one I wanted to use.  One uses rock crawler motors and the other uses standard 540 can motors.  A Robomagellan robot does not need much speed but does need low end power to carry all the equipment it uses and to power out of physical obstacles such as steep hills.
Of course the camera does not really have anything to do with the motor comparisons but the test gave me a great way to play with the camera!  My husband's hobby is photography, so he set the camera up for the video and he took video of the truck using the camera, as well.  I've also included some pictures of the way I adapted the camera holder to fit the Minds-i truck.  I could have clipped it to the truck as the clip it comes with is very strong but I like to tinker with everything.
We also used it on a Hydrogen powered car that I made from a Minds-I car kit.  My back yard is very lumpy and the video from the little car was very jumpy even with stabilization.  The video from the large Robomagellan robot was very stable though.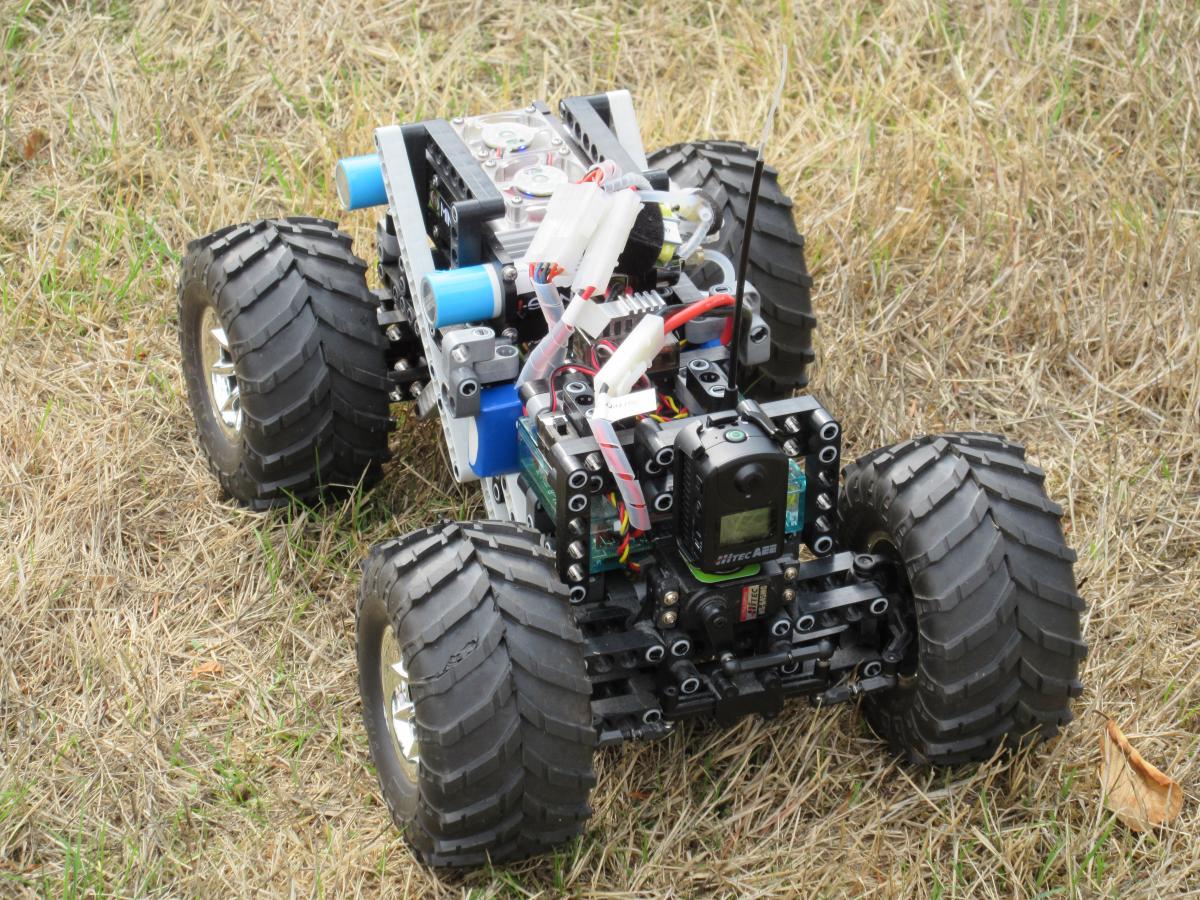 The HitecRCD MD10 action cam has been mounted an a hydrogen-fuel-cell-powered vehicle (this Hydro-car is a great MINDS-I educational kit).
Conclusion
This camera is a gem and I'm proud to be showing it in use on a MINDS-I ground rover. The proof is in the pudding and you can see for yourself the high quality high def video and still shots generated with this fine robotics camera.  Word is that a 4K version will be coming (for those of us with the elevated processing power, interest and display capabilities for such high bandwidth video!), so please stay tuned to the HitecRCD website for further information!  
Links
Altek Manufacturing, www.altek-inc.com, (509) 924-3731
Hitec USA, Inc., www.hitecrcd.com, (858) 748-6948
Hitec Robotics USA, Inc., www.hitecrobotics.com, (858) 748-6948
MINDS-I, www.mymindsi.com, (509) 252-5767
Robothon, www.robothon.org