HitecRCD's New Xeno FX Survey & Mapping Drone
Submitted by tatwood on Wed, 10/23/2019 - 11:05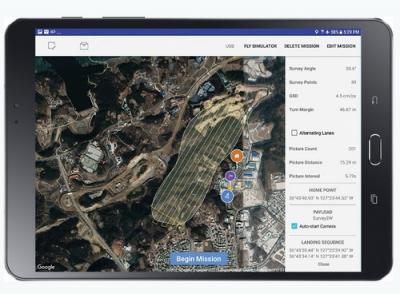 "We're entering the market with this product that's easier to use, easier to fly and about a third of the cost of what's out there," said Spiker. "It's also going to be more efficient, easier to transport, can withstand high temperatures, flies smoother, has less battery consumption, is easier to launch, and is driven through our proprietary tablet-based app developed in-house."

Customers "can use an Android Tablet with Hitec's app to plan and execute a survey mission quickly and easily… Both the Xeno FX and Hitec's SUI Endurance – Multipurpose Professional Multirotor use a Pixhawk Cube flight controller and fly ArduPilot, an open source, unmanned vehicle Autopilot Software Suite and an i.MX6, which provides more advanced payload control and software management functions." Both Hitec multirotor and fixed wing drones are assembled in the U.S. 

The Xeno FX supports interchangeable payload and sensor packages, can be launched with a simple hand toss and is capable of flying for up to an hour at a time. Moreover, the system automatically integrates metadata and has a BVLOS capability of round trips reaching as far as 15 miles out (30 miles total).

Read the Inside Unmanned Systems summary here, and get all the details at Hitec by clicking here.