IDGA has just released its 2022 C-UAS Industry Report
Submitted by tatwood on Sat, 09/03/2022 - 18:20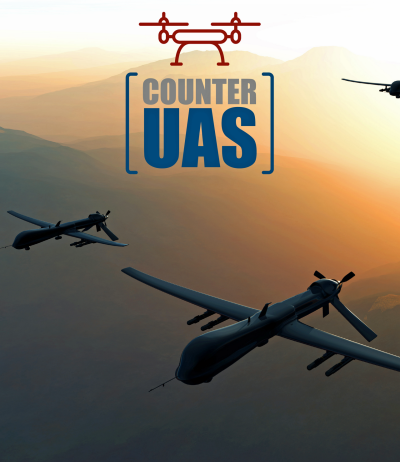 The Institute for Defense and Government Advancement is a non-partisan think tank dedicated to the ongoing development and promotion of the DoD, Armed Services, and Federal Government's critical defense goals.  Detailing global developments, plans and programs within the community, the IDGA has just issued a free C-UAS report that gives a comprehensive overview of the sector. It provides vital insight into key C-UAS developments over the last twelve months and delves into the main programs that countries are investing in. The following list of companies currently producing C-UAS systems is an excerpt from the report:

-42 Solutions
-Aaronia AG
-Airbus
-AP Flyer
-Ascentvision
-Aselsan
-BA Solutions
-Battele
-BHE Robotics
-Bosch
-CACI International
-Daesi P&I
-Dedrone
-D-FEND Solutions
-Delft Dynamics
-Diehl
-Drone Detection Systems
-DRS
-Dynetics
-Elta Systems
-ESG
-Genetic
-GETAC
-Gilgen Door Systems
-Hacousto Protec
-Hensoldt
-HG Infra-red Systems
-Highbase
-Hik Micro
-IGP
-Labrotek
-Leonardo
-Lockheed Martin
-LS Telecom
-Northrop Grumman
-Openworks
-Operational Solutions
-Orbital ATK
-Poly Technologies
-Raytheon
-RADA Technologies
-Radio Hill Technologies
-Rafael
-Redcap
-Rheinmetall
-Rinicom Intelligent Solutions
-Robin Radar Systems
-Rohde & Schwarz
-SAMEL90
-Sensofusion
-Sierra Nevada
-Skylock Systems
-Skypatriot
-Squarehead
-SRC
-Theiss UAV Solutions
-TRD Singapore
-Uavioni

For the rest of the story, visit the IDGA website for the report download. Our thanks to CDR David Place (USN/Ret), davidplace47[at]gmail[dot]com, and Robin E. Alexander, President ATC, alexander technical[at]gmail[dot]com, for their assistance with this report, the background for which appeared in their  # 22 - 13 - 2 SEPTEMBER 2022 edition of the UNMANNED SYSTEMS NEWS (USN).

David distributes the USN, a free, comprehensive newsletter in PDF format every week or two, as well as serial news flashes, from which this NREF news update was sourced. To be included in his distribution, email a subscribe request to davidplace47[at]gmail[dot]com.