Inaugural Indy Autonomous Challenge at Indianapolis 500 Raceway!
Submitted by tatwood on Wed, 10/20/2021 - 20:28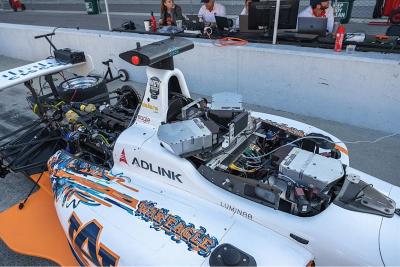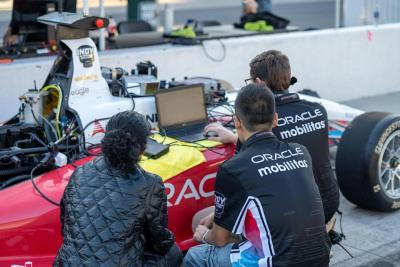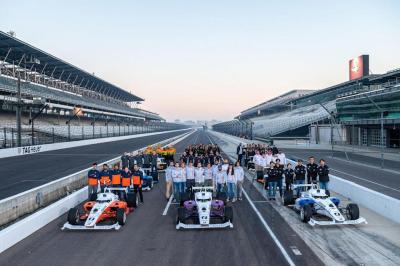 Autos[dot]Yahoo[dot]com reported that for the first time in Indianapolis 500 history, autonomous, driverless cars will race in a special 20-lap race on Saturday, October 23.  The autonomous vehicles will be controlled by computer systems, cameras and lidar sensors. Teams have programmed the cars to run laps around IMS using artificial intelligence. There is a $1 million top prize. The race is open to the public with a $10 per-person charge but tickets must be purchased online by Friday. COVID-19 protocols will be in place for spectators

Saturday, nearly a dozen modified Dallara II-15 Indy Lights will take to the 2.5-mile oval and reach speeds of over 100mph in a special 20-lap race.  None of the vehicles have a driver's seat, as IMS plays host to the first-ever Indy Autonomous Challenge, presented by Indianapolis-based non-profit Energy Systems Network (ESN).  After nearly two years of development and testing, 10 teams made up of students from 21 universities and from nine different countries will match wits and technological expertise in The Challenge.

Indiana politicians and celebrities including Gov. Eric Holcomb, U.S. Senator Todd Young, Indianapolis mayor Joe Hogsett, as well as officials from major original equipment manufacturers. Over 400 high school students from across the state of Indiana will all be on hand to view the proceedings. The one-day Challenge includes several symposiums and meetings prior to the 20-lap race, which will wrap up the day's eight-plus hours of activities.

A number of well-known advisors for the Challenge include former race car driver Lyn St. James, MythBusters' host Jamie Hyneman, SEMA vice president of technology John Waraniak, Google self-driving team founder Sebastian Thrun and several others. Photos courtesy of Indy Autonomous Challenge
Student Teams
Auburn team. Auburn Engineering's world-renowned autonomous vehicle research program literally lapped the competition — and made history in the process. Comprised of students in Auburn's GPS and Vehicle Dynamics Lab (GAVLAB), Autonomous Tiger Racing (ATR) was the first to run the Dallara AV-21 autonomous race car around the Indianapolis Motor Speedway (IMS) last month in preparation for the Challenge on October 23. "Dallara, as an engineering company, has always had a worldwide impact on innovation and technology," said Stefano DePonti, CEO of Dallara USA. "We know the importance of collaborations with universities in continuing to support and grow innovation. We are pleased to learn about Auburn University's recent performance achievement at the track and we look forward to seeing the results as other university teams meet the challenge."

"When we start to get to speeds in excess of 130 mph, then we are in uncharted territory," said ATR team lead Will Bryan. "We're looking for how the sensors behave, the quality of the measurements, motion blur in the cameras and lidars. These are higher speeds than many of these sensors have ever been tested with. Then layer in multi-vehicle detection and tracking at high speed — these are the major challenges in front of us."

Pittsburgh Team. University of Pittsburgh student robotics team is readying itself for the Indy Autonomous Challenge finals on October 23rd. The Pittsburg student team is led by Nayana Suvarna, the head of Pitt's Robotics & Automation Society (RAS), a robotics club at the school that pursues robotics education opportunities. Other co-leaders include Andrew Saba and Joshua Spisak – graduates of Pitt who are now pursuing master's degrees at CMU.

Before the team could get to the finals in Indianapolis, they needed to raise some money, including $300,000 in order to pay for the car that is being used on the track. "We didn't have as much sway as a professor-led team, who could get a grant to pay for the car," says Suvarna. "We had to go out to sponsors and pitch and get the money for that."
Teams were able to develop, test and refine their AV software stacks prior to receiving a physical racecar by using Ansys simulation software. The company hosted a series of three Hackathon Challenges designed to tackle specific racing scenarios. The simulation race consisted of several stages modeled after the Indy 500 race qualifying process, including individual single lap time trials, followed by practice races, semi-final heats and the final simulation race. The PITT-MIT team was one of only four teams out of 16 that successfully completed the simulation race, Ansys says.
Argo, another Pittsburgh-based global leader in AV technologies, offered words of support for the PITT-MIT team. "At Argo, we are proud to support the next generation of roboticists as they solve new challenges and explore how technology can have a positive impact on society," says Zack Katic, director of talent at Argo AI. "We wish the Robotics & Automation Society the best of luck at the Indy Autonomous Challenge."
Watch the Indy 500 Autonomous Challenge robot race here:
https://www.indyautonomouschallenge.com/stream
Tom

Our thanks to Keith Shaw, Robotics-World.com Managing Editor, for these student team updates.