Kea Aerospace selects SKYTRAC SATCOM Terminal for its Long-Endurance High-Altitude Kea Atmos UAV
Submitted by tatwood on Sat, 06/04/2022 - 14:03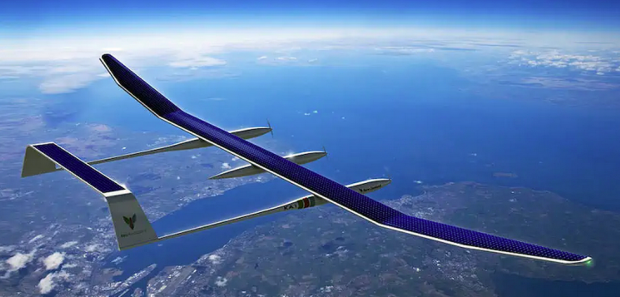 Kea Aerospace has selected SKYTRAC's mid-band Iridium Certus Satellite Communications (SATCOM) terminal to be installed onboard its High Altitude and Long Endurance (HALE) Unmanned Aerial Vehicle (UAV), Kea Atmos. Kea Atmos is a solar-powered, remotely piloted fixed-wing aircraft capable of continuous flight in the stratosphere to collect frequent high resolution aerial images. After takeoff, Kea Atmos ascends to an altitude of 65,000 feet where it will operate for several months at a time. The UAV will carry payloads that will acquire high-value data for Kea Aerospace's customers.

By utilizing the Iridium satellite network, the DLS-100 will provide Kea Atmos global SATCOM connectivity with 99.9% uptime reliability regardless of weather conditions or the aircraft's distance from the Ground Control Station. Enabling 22 Kbps uplink and 88 Kbps downlink speeds as well as photo transfer capabilities, the DLS-100 mid-band transceiver will assist in real-time transmission of imagery and fleet data to support Kea Aerospace in mission operations.  Read details at Unmannedssystemstechnology.com.

Thanks to CDR David Place (USN/Ret), davidplace47[at]gmail[dot]com, and Robin E. Alexander, President ATC, alexander technical[at]gmail[dot]com, for their assistance with this report, the background for which appeared in their  # 22 - 9 - 20 MAY 2022 edition of the UNMANNED SYSTEMS NEWS (USN).

David distributes the USN, a free, comprehensive newsletter in PDF format every week or two, as well as serial news flashes, from which this NREF news update was sourced. To be included in his distribution, simply send a subscribe request to davidplace47[at]gmail[dot]com.