Marines Eye Tactical Resupply Drone Prototypes
Submitted by tatwood on Wed, 06/02/2021 - 12:51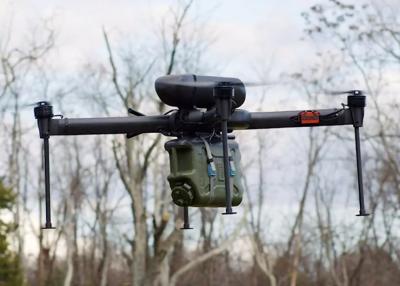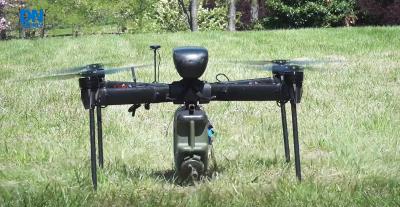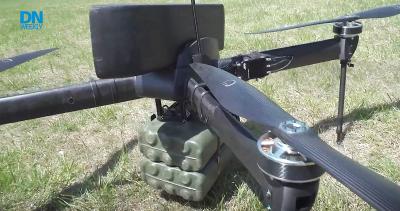 According to the Marinecorpstimes.com, the Marines are one step closer to finding ways to transport vital supplies to Marines on the move via drones. In 2020, the Corps sought prototype drones that would be able to carry a 60 pound payload on a 20 km roundtrip.  After evaluations at Marine Corps Air Station Yuma, Arizona, the Corps picked Periscope Aviation and Malloy Aeronautics to build competing drones under the Tactical Resupply Unmanned Aircraft System program.

Marine Corps Times recently visited the Leesburg, Virginia, headquarters of Periscope Aviation to view a demonstration of their prototype and talk with Periscope CEO Nick McCarter. In early 2021, the company delivered the MK4-RX prototype, which can carry 60 pounds on a 40 km roundtrip and 90 pounds on a 20 km roundtrip. Company officials noted they've done test lifts with the drone up to 135 pounds flying a 20 km round trip. While the Marines are still evaluating the most recent prototypes, McCarter said his company's next effort will look to the 400 pound to 500 pound payload at the same ranges. Photos and story courtesy of the Marinecorpstimes.com.
Thanks to CDR David Place (USN/Ret), davidplace47[at]gmail[dot]com, and Robin E. Alexander, President ATC, alexander technical[at]gmail[dot]com, for their assistance with this report, the background for which appeared in their  # 21 - 13 - 18 MAY 2021 edition of the UNMANNED SYSTEMS NEWS (USN).
David distributes the USN, a free, comprehensive newsletter in PDF format every week or two, as well as serial news flashes, from which this NREF news update was sourced. To be included in his distribution, simply send David a subscribe request to davidplace47[at]gmail[dot]com