Marines Placing Small UAVs into Ground Combat Service
Submitted by tatwood on Wed, 09/23/2020 - 12:49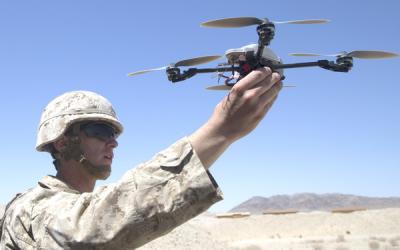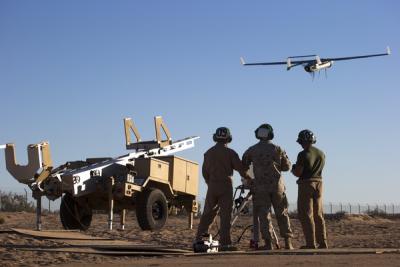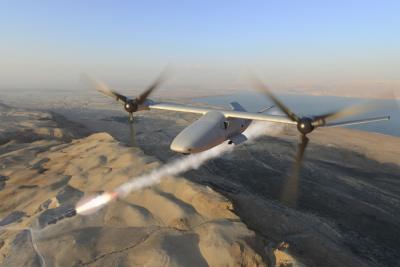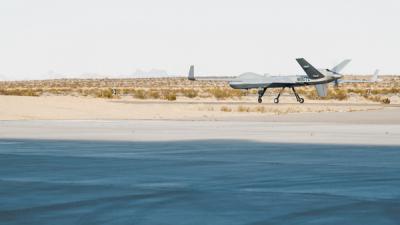 As reported by the USNI News, Deputy Commandant of the Marine Corps for Aviation Lt. Gen. Mark Wise said, "Initially, as we look at how our unmanned side is going to evolve, we're taking a lot of the Group 1 through 3 capabilities and moving them into the ground combat element. They will receive some support from us, but it will be resident within their maneuver units, when you start looking at the Littoral Regiments and so forth."

Please see that USNI news report for details. Photos in descending order:

1. InstantEye quadcopter, Marine Corps Warfighting Lab. Twentynine Palms, CA April 2018, US Marine Corps Photo;

2. RQ-21A Blackjack, Oct. 2016, Yuma, AZ US Marine Corps photo;

3. Bell V-247 tiltrotor UAS, Bell Image; and

4. General Atomics MQ-9B Reaper UAV, U.S. Army Yuma Proving Grounds, Yuma AZ Nov. 2019, US Marine Corps photo.
Thanks to CDR David Place (USN/Ret), davidplace47[at]gmail[dot]com, and Robin E. Alexander, President ATC, alexander technical[at]gmail[dot]com, for their assistance with this report, the background for which appeared in their  # 20 - 19 - 19 SEPTEMBER 2020 edition of the UNMANNED SYSTEMS NEWS (USN).
David distributes the Unmanned Systems News (USN), a free, comprehensive newsletter in PDF format every week or two, as well as serial news flashes, from which this NREF news update was sourced. To be included in his distribution, simply send David a subscribe request to davidplace47[at]gmail[dot]com.