MQ-25 Stingray Refuels F-18 Hornet for First Time
Submitted by tatwood on Sun, 08/15/2021 - 16:20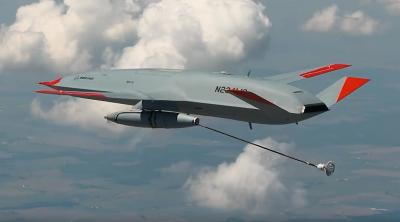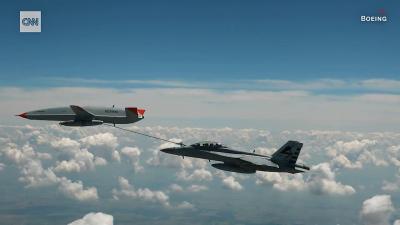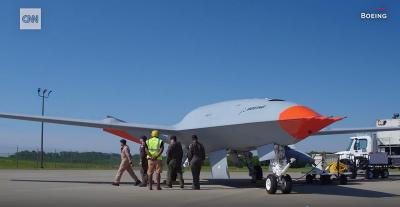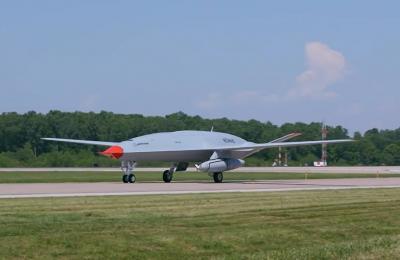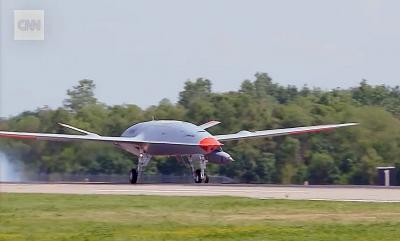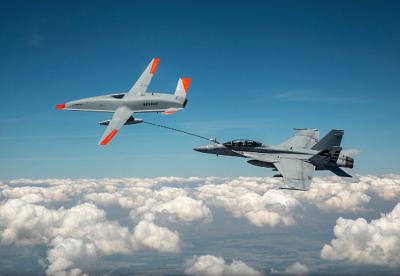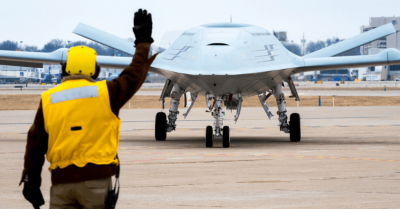 On June 4, 2021, The U.S. Navy refueled an F-18 fighter using an unmanned drone for the first time. The drone, dubbed MQ-25 Stingray, uses the Navy's probe-and-drogue refueling method. The operation took place near Mascoutah, Illinois, with an F/A-18 Super Hornet. The carrier-based drone will be the world's first unmanned tanker to provide critical aerial refueling and intelligence. "[This] is a significant and exciting moment for the Navy and shows concrete progress toward realizing MQ-25's capabilities for the fleet," said Captain Chad Reed, U.S. Navy. Images and story courtesy of Boeing, the United States Navy, and CNN. Watch a video at Defensenews.com.
Thanks to CDR David Place (USN/Ret), davidplace47[at]gmail[dot]com, and Robin E. Alexander, President ATC, alexander technical[at]gmail[dot]com, for their assistance with this report, early background for which appeared in their  # 20 - 25 - 12 DECEMBER 2020 edition of the UNMANNED SYSTEMS NEWS (USN). Read the early news update here: https://blog.executivebiz.com/2021/08/boeing-northrop-demo-manned-unmanned-teaming-using-mq-25-e-2d-super-hornet/
David distributes the USN, a free, comprehensive newsletter in PDF format every week or two, as well as serial news flashes, from which this NREF news update was sourced. To be included in his distribution, simply send David a subscribe request to davidplace47[at]gmail[dot]com.