NASA's Planned Titan-Exploring Multirotor Shares Familiar Design Features with RC Multirotors
Submitted by tatwood on Mon, 11/13/2023 - 08:33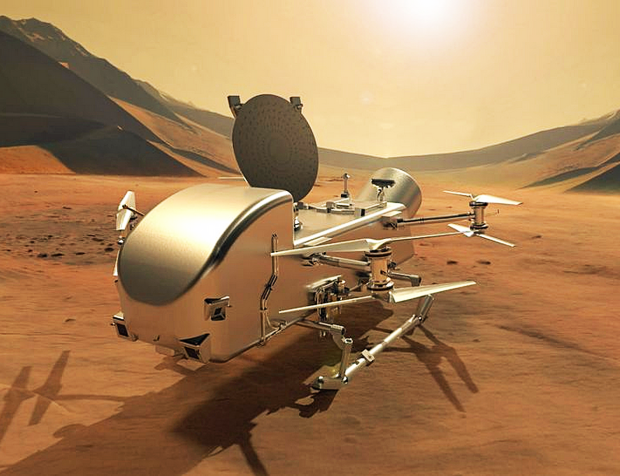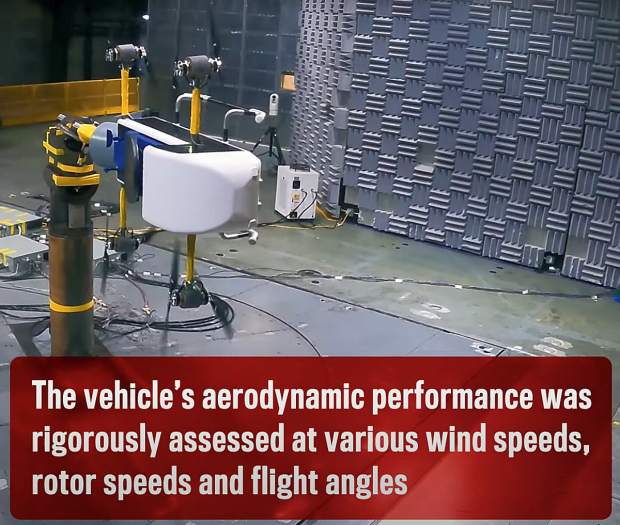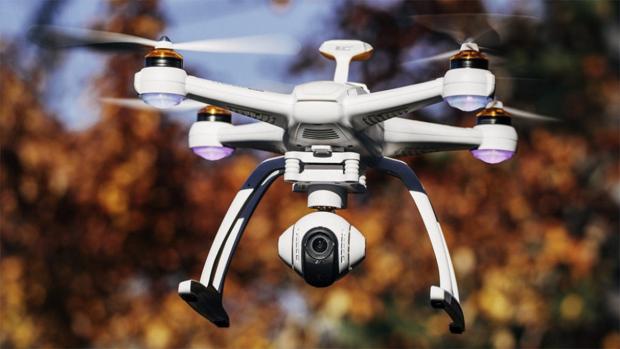 Testing is now underway on NASA's Dragonfly rotorcraft, a nuclear-powered, car-sized aerial drone that will look for potential precursors to life on Saturn's moon, Titan. Dragonfly's main goal is to study the complex chemistry on Titan that may give insights into the origins of life in our solar system. Equipped with cameras, sensors, and samplers, this vehicle will investigate areas of Titan known to contain organic materials, especially those regions where such materials might have encountered liquid water beneath the moon's icy surface in the past. The lander will traverse Titan's nitrogen-rich atmosphere using four dual-coaxial rotors, but to ensure that these rotors can perform under such conditions, the Dragonfly team has conducted numerous tests at NASA's Langley Research Center in Hampton, Virginia, including operating the drone's rotors in a wind tunnel that can simulate the atmospheric conditions on Saturn's largest moon.

Four Dragonfly test campaigns have beem conducted: Two in a 14-by-22 foot subsonic tunnel, and another two at a 16-foot Transonic Dynamics Tunnel (TDT). The subsonic tunnel is used to validate fluid dynamic models developed by mission scientists, while the variable-density heavy gas capability of the TDT is used to validate computer models in simulated atmospheric conditions Dragonfly will likely encounter on Titan. The most recent testing, held in June, involved a half-scale Dragonfly model with hundreds of test runs, said Bernadine Juliano, APL's test lead for the project. "We tested conditions across the expected flight envelope at a variety of wind speeds, rotor speeds, and flight angles to assess the aerodynamic performance of the vehicle," Juliano said. "We completed more than 700 total runs, encompassing over 4,000 individual data points. All test objectives were successfully accomplished and the data will help increase confidence in our simulation models on Earth before extrapolating to Titan conditions." Watch a wind-tunnel test video, here. For more information on Dragonfly, visit NASA.gov/news. Images courtesy of NASA/JPL, Johns Hopkins APL/Ed Whitman, and Horizon Hobby.

An example of an RC multirotor with multiple functions is the Horizon Hobby Blade Chroma Quadcopter, which offers several flight modes and carries a high quality 4K camera. It is designed for shooting advertising or cinematographic footage, and for personal hobby use. The drone measures 33 x 33 x 9.5 cm and weighs 1.3 kg.  The Blade Chroma uses 780kv blh8611 brushless motors. Its 11.1V 3S 6300mAh Li-Po battery reportedly provides about 28 minutes of continuous flight. The CGO3 high definition camera is mounted on a 3-axis gimbal for stabilization, and shoots hi-res photos and 4K 120 fps videos.  The ST10+ Remote includes a touch-screen video display. Features include geofencing, return home, smart circles, follow-me mode, and more. Range: 400 to 800 meters without mods. See a Blade Chroma 4K Camera Drone Flite Test, here.

Our thanks to CDR David Place (USN/Ret), davidplace47[at]gmail[dot]com, for his assistance with this report, the background for which appeared in the # 23 - 19 - 11 NOVEMBER 2023 edition of the UNMANNED SYSTEMS NEWS (USN). David distributes the USN, a free, comprehensive newsletter in PDF format every three to four weeks as well as serial news flashes, from which this NREF news update was sourced. To be included in his distribution, simply send a subscribe request to davidplace47[at]gmail[dot]com.