NASA Global Hawk Reports Tropical Storm in Real Time
Submitted by tatwood on Fri, 08/26/2016 - 21:00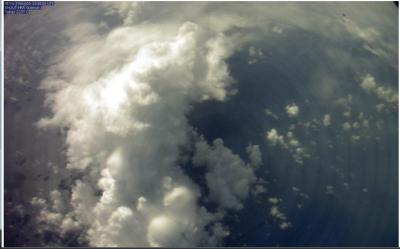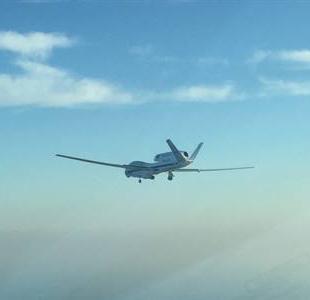 For the first time, it was reported that NOAA's National Weather Service National Hurricane Center used real-time weather from the NASA Global Hawk unmanned aircraft to upgrade a tropical storm to a hurricane. This transpired in the early morning hours Thursday, Aug. 25. While the Hurricane Center recently downgraded Gaston back to a tropical storm, the most recent forecast also notes it could intensify again on Saturday.
"The NASA Global Hawk can fly over a tropical cyclone at 60,000 feet and provide a full three-dimensional picture of storm structure," said Gary Wick, Ph.D., NOAA project scientist for the Global Hawk experiment. "We are glad that our research mission can provide direct support to forecasters at the National Hurricane Center."
The key data is collected by a dropsonde, a small instrument dropped from an aircraft that measures tropical storm conditions as it descends to the surface of the ocean. The dropsonde then transmits the data to a satellite which relays it in real time to the National Hurricane Center.

The Global Hawk took this important data from the 75th dropsonde out of 84 dropped from the plane during a 24-hour flight. The National Hurricane Center evaluated the data to upgrade Gaston to be the third hurricane of the season at12:15 AM ET on Thursday. The data indicated that Gaston had strengthened to a hurricane with wind speeds estimated to be 75 miles per hour. In its latest report Thursday afternoon, the National Hurricane Center downgraded Gaston to a tropical storm, but noted the storm in the Central Atlantic 1160 miles east-northeast of the Leeward Islands could intensify on Saturday