NASA, Northrop Drawing Up the Future of Drone Cargo Jets
Submitted by tatwood on Fri, 01/27/2023 - 19:33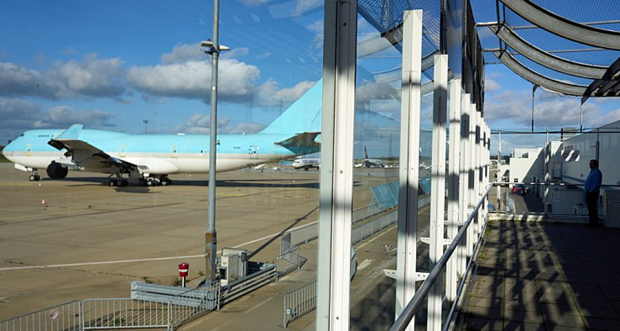 As reported by Defenseone.com, weapons maker Northrop Grumman is working with NASA to develop the architecture to allow fleets of drone cargo jets to criss-cross America's skies.  It's part of the Pathfinding for Airspace with Autonomous Vehicles project, which itself is part of NASA's Air Traffic Management-eXploration, or ATM-X, effort. The goal is to model how an entire network of drone cargo jets would operate alongside passenger and other crewed aircraft as part of the U.S. National Airspace System.

"What we're doing this for is to implement an architecture and a framework that becomes the policy for how uncrewed 767s at FedEx and Amazon and everybody will do things," said Richard Sullivan, Northrop's vice president of future programs. Northrop and NASA aim to identify "operational gaps, and the particular policies and standards that will need to be created in order to enable autonomous flight," Randy Wilis, a senior policy advisor at Northrop Grumman, told reporters. While individual aircraft makers may each have their own autonomous software that answers those questions for a particular type of aircraft, the FAA will want a common set of standards and policies to govern all unmanned cargo jets.

Said Sullivan, "there are some complexities there that need to be met and understood, and additionally, contingency management. So with the airframes that are unmanned or uncrewed…that computer logic needs to be compatible with the existing airspace structure and rules that are in place today. So they can be predictable, both to air traffic and to the other pilots that are in that particular area." The photo shows a Boeing 747 cargo plane on the apron of Hahn Airport, Rhineland-Palatinate, 02 November 2022. Photo courtesy of Thomas Frey, Picture Alliance via GETTY Images. See the full report at Defenseone.com.

Thanks to CDR David Place (USN/Ret), davidplace47[at]gmail[dot]com, and Robin E. Alexander, President ATC, alexander technical[at]gmail[dot]com, for their assistance with this report, the background for which appeared in # 23 - 1 - 20 JANUARY 2023 edition of the UNMANNED SYSTEMS NEWS (USN).
David distributes the USN, a free, comprehensive newsletter in PDF format every week or two, as well as serial news flashes, from which this NREF news update was sourced. To be included in his distribution, simply send a subscribe request to davidplace47[at]gmail[dot]com.